HR Partner Customer Reviews
Happy customers are our lifeblood. Here's what our clients are saying...
Carmen Carson
Little Miss Mag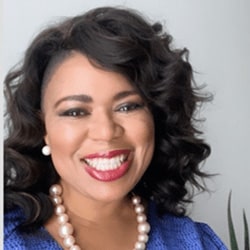 When Carmen Carson started as the interim CEO at this non-profit early learning center, there was no HR system in place and she thought; "I cannot run an organization like that! When you have 40 employees, managing leave requests alone is a nightmare."
She soon found HR Partner and says it's "the most important system I've implemented. It's been a game changer for our organization and it's a relief to have it in place."
Little did she know that an HR system would prove even more important as she navigated the organization through the pandemic!
Read Full Case Study
Amy Sewell
Northern College of Acupuncture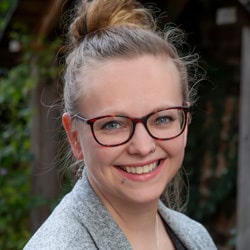 Amy Sewell had been looking at different HR systems for a while but thought she didn't have the time to get one implemented. In the end, she says it wasn't nearly as time consuming as she'd thought and it's now saving her a lot of time each week!
"We now have processes for our contractors and more visibility across what's actually happening. I feel that there's a level of professionalism that we were missing before, as well as proper governance and controls in place."
Read Full Case Study
Jim Worth
Formcode

"Really well put together SaaS package. I have used many and have to say this one really is easy to use and has all the features I need.
It can grow with my team and it is flexible enough to cover any changes or updates in my organization."
Kate Reum
Solar Reviews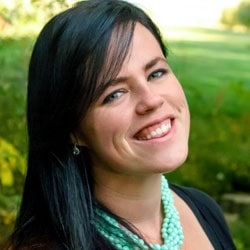 When Solar Reviews started adding satellite offices and remote employees, Kate realized things were getting out of control. As she says;
"I was getting constant questions about employees' leave asking 'where am I at, what do I have available'. Managing all the leave requests was taking up a lot of my time. As the number of staff grew, we realized we had employee records and files in multiple places. There was no single source of control, no easy way to make files available to the right people, and there was no real HR plan or process in place."
"HR Partner has taken a lot off my plate. There are a lot fewer things that I have to micromanage and I know we're not exposed to making mistakes."
Read Full Case Study
Shaun Bailey
Hurricane Power

"I was looking for software to help us track paid time off (leave) and I found software that can help us with dozens of other HR needs that I didn't realize we needed including recruitment, employee documentation, sick day tracking, org charts, onboarding checklists, online employee requests, pay scale tracking, position and location tracking, and much more."
Tom Ray
CIM Enviro

"HR Partner has streamlined an essential part of our business. It's also really intuitive to use. 10/10 !
Customer service is great! You can either go with a huge faceless company and feel like just another cog or go with HR Partner and feel heard. It also has a great looking and easy-to-use dashboard."
Caley Staveley
Outerdawn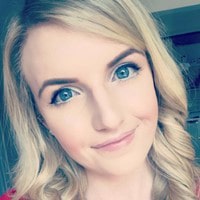 Caley was hired as employee #1 at Outerdawn, a company focused on creating mobile apps and computer games, with the primary task to hire a team and set up the company for growth. She says, "this made for an interesting first year!".
She dove in and initially built the team to 8 people, and around this point, she realized the need to improve efficiencies - which is when she came across HR Partner. Caley now says they; "love the employee directory - the ability to have all the contacts, next of kin information, and emergency phone numbers in one place has been really good."
Today the team has 28 people and she says; "HR Partner has become the backbone of our people management. It provides us with a great platform and a central hub for all employee information."
Read Full Case Study
Jez John
Webstars Ltd

"WOW - this is a great system
We have been in business for c. 20 years as an agency and over that time the world has changed but consistently our HR procedures have sucked! We use dropbox for contracts, whosoff.com for holiday and a filing cabinet for other HR records. HR is often an afterthought when you have clients to keep happy, products to launch and a todo list that will need me to live to 125 to complete, but this will really help."
Amy Graham
Limcora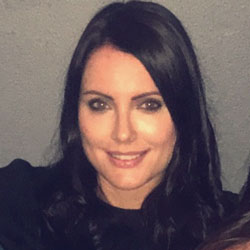 Limcora Pty Ltd is a Plumbing & Drainage company located in the Hawkesbury region, near Sydney. They employ around 70 people in a diverse range of roles.
Amy says; "HR Partner has been a wonderful tool for Limcora. Uploading staff documents is super easy and takes no time at all. Having the ability to create a centralised HR system and also create documents that can be signed electronically and on the go, has made HR admin at Limcora much easier and quicker as we no longer require our employees to call in to the office just to sign paperwork!"
Read Full Case Study
Nadine Saadi
GiftSkout

"Intuitive, Affordable and Complete HR Solution. It shows me everything I need to see in a snapshot, whether it's employee specific or company-wide. We save so much time bringing what used to be across so many SharePoint folders is now in one place with HR partner. I also love their super dedicated customer support, it's been ace since we joined."
Jiguel Santisteban
Contadeus

"Great Tool!"
"Glad to have this tool. Human Resource is one of the most important parts of any business and now with this tool I can finally have all in once place and improve my small business HR process in order to grow my business. You can not gro alone you need great people and systems."
Donna Smith
Bligh Tanner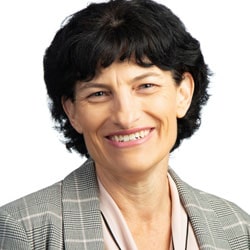 Founded way back in 1977 as a small family business, Bligh Tanner has grown to be one of the premier residential and commercial plumbing and drainage specialists in the area.
Donna says, "We needed a system that would put security around our processes so that we could feel confident that nothing was falling through the cracks."
Read Full Case Study
Xuan Vy Uong
COO, Evol Group

"A solution for HR management"
"Our HR management job is much easier with HR Partner. I find the Absence/Leave feature very helpful."
Carlada Razmus
Turning Stone Counseling LLC

"Excellent product for small business
HR Partner is well suited for my small business. It helps with the recruitment to onboarding of new staff members."
Michael McCormick
Financial Clarity Group, Inc

HR Partner - Simplifying the necessities of employee tracking
Overall HR Partner is a great value simple to implement solution for tracking the HR issues we encounter and need to track. It's been a great tool to help document COVID-19 related employee issues.
Kurt Duncan
CallCenterUSA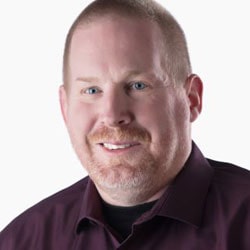 Running a growing call center with 250 people inevitably means relatively high staff turnover, so a robust HR system is one of the key tools CallCenterUSA needs to run effectively.
Kurt conducted an "exhaustive search" and says he tripped over HR Partner and started a free trial. Interestingly, he says that HR Partner was the only one to reply to questions he had and the responsive support was something that gave him confidence in making the switch. "I submitted a ticket and I was shocked to receive a response within an hour - and this happened every time."
Read Full Case Study
Hanan Naeem
OneStream Live

"HR Partner is all we need!
Awesome! We had questions and the support team addressed our points promptly. The software is developed in a way that it is extremely easy to use and understand. Complete the employee journey from job posting till hiring, and after that the whole journey. Timesheets, checklists, new employee onboarding, expense claims."
Madi Fabricius
Skrap
"HR Partner saves me at least 1 day a week! It helps us be proactive, instead of reactive and has been essential for growing our business."
Madi Fabricius is the HR Manager for this growing startup. She's using HR Partner to set up strong onboarding processes, manage employee leave, and keep on top of everything related to employees. She says that HR Partner plays an important part in creating a good impression for new employees and little things like the birthday reminders help build a positive culture within the team.
Read Full Case Study
Thiago Carvalho
Deer Designers

"Really solid HR "All-in-one" app
I don't usually review apps but HR Partner more than deserves my time and review. The software is really solid and the team behind it very responsive. I've been using it intensively with my team of employees and contractors and the team has been squashing bugs and adding feature requests weekly.
What I like:
- Self-service Portal: Employees/Contractors are able to edit their profile, request/preview time-off, see the company directory and download/upload their personal (and company) files/attachments
- Admin area for all the items mentioned above are very solid
- Ability to add the company's news/articles and create checklists for the team to complete
- Recruitment area is exceptional and very organized. Ability to configure job templates, email templates, forms, anything
- Ability to allow candidates to electronically sign contracts and other documents
Overall, an amazing tool and I'm confident to move my team there and start recruiting using it.
Well done, HR Partner!"
Angela Harris
RealGeeks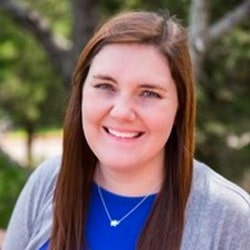 Real Geeks builds powerful, simple and easyto- use software to help real estate professionals do more business.
Angela says; "HR Partner has been a great tool, especially for our PTO tracking processes. It's successfully removed the manual labor in tracking PTO for all our employees, streamlines the PTO request process, and keeps records of everything in one place - all in a user-friendly manner."
Read Full Case Study
Alberto Olivo
Grade Hacker, E-Learning

"HR Partner is the only HR Management Tool You Need
Overall it is must-have for any organization big or small. It is super easy to onboard and use and I highly recommend. It provides a simple yet customizable platform for you to leverage to provide a strong and professional HR presence.
I love the ease of use and user experience that HR Partner provides. It provides an awesome platform to improve your team's/organization's professional look to your internal team. It also allows for easy to use document signing and team member self-service that is extremely flexible. All our team's information is there in one single pane of glass."
N'Teasha Brownlee
BR Tech Services, LLC

"Best Purchase of 2020
I'm a startup and the process of setting up my business for new employees was daunting to me. Finding HR Partner eased the anxiety of how to set my business properly. Their training is great and clearly presented. It just solves my problems.
I love everything about HR Partner, from how easy it is set up to how easy it is to onboard and manage employees."
Aaron Lane
Navigate VCFO

"The perfect HR system for SME's and Cloud businesses
The rollout was simple, and the functionality of a single cloud platform to manage all HR needs, with the integration with Xero, was so useful. I looked around the market, and didn't find many other systems that ticked all of my boxes for less than enterprise prices. I can now produce HR reports for my largest client, and get them visibility when previously they have been blind."
Lys-Anne Kell
HR Manager, Big K Products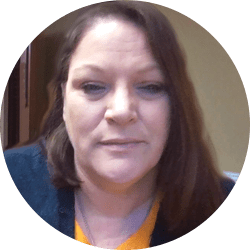 "Big K are a barbeque charcoal and solid fuel supplier to the restaurant trade and general public, based in the UK. Our 90 staff are based over two sites in two different parts of the country so to have a system I can use to coordinate and record the HR traffic is really important to me. The system is user friendly and reduces the amount of paperwork that I have to process which reduces the risk for us of a GDPR breach as well as meaning that I can spend my time working with our employees to assist them in reaching the company goals.
Our employees can log on from their phones wherever they are and book holidays, check policies and read newsletters. This means that our managers are relieved of this burden and can focus on managing their people and their expectations better.
The support from the HRPartner team is second to none , and I could not recommend the system enough to any small to medium business that is looking for a way to cut down on HR administration. I can assure you that you won't be disappointed, but you will be pleasantly surprised!"
Bebbet Recinto
Finscore

"Indeed an HR Partner!
The software is user friendly. You need not be tech savvy, you can navigate and maximize the features with ease. Content is too close to HR, basic to HR role. Indeed an HR Partner!
The program serves as a good connection between HR and the employees. Actions are readily taken even while on a remote arrangement. The support team is highly reliable and extends a genuine interest to assist. No lip service, instead an excellent customer service. Truly, an HR Partner!"
Vanessa Ramkissoon
Precision Recruitment

"A great addition to our company!
We are happy to have implemented this software into our company. The support team have been great and are very knowledgeable. We had a great demo call and appreciated the 2 week trial. Following our setup, we were able to have another call to check how we are integrating the system and iron out any niggles.
The software makes it easy for Admins to control / amend holidays even after they have been approved. It is great that the software has a recruitment function. We have previously used a paper form application form for applicants but the recruitment function allows you to create a custom application form so this process can now be digitised for us. Furthermore, there is a great 'scorecard' function that allows you to collectively assess job applicants as a hiring team together, so it provides one easily accessible platform to handle internal recruitment. There are lots of ways to customise the software to tailor it to your business' needs e.g. adding your own leave categories, assigning different hours to different employees, assigning different permissions to the Admin users."
Sally Johnson
Philspace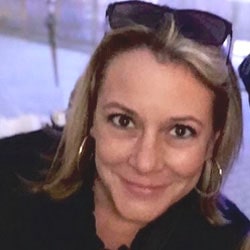 Philspace is a family-run business in the UK that operates a fleet of over 1,700 temporary and portable accommodation units for work sites. They have now been using HR Partner for the last year and Sally loves that their employee data and files are being managed properly. In fact, she says that "we're using our filing cabinets less and less" - which has to be good for the environment!
"HR Partner saves me a lot of time as everything is in one place. We love the reminders for everything and I feel confident knowing that nothing can fall through the cracks now."
Read Full Case Study
Iris Crawford
Medtech Canada

"My team members are very pleased with this software because they find it to be user friendly and a great way to help them manage their leave. Our company uses it primarily to streamline leave management and for tracking processes.
I highly recommend this software for any HR group! I only wish I had learned about it earlier. It would have reduced a lot of unnecessary paper work."
Jessika Phillips
NOW Marketing Group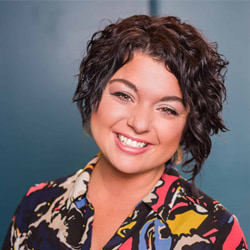 "With HR Partner, we now have a faster, frictionless and more consistent onboarding process that can happen with or without me!"
Jessika created NOW Marketing Group to put relationships at the forefront of business and marketing, all based on a foundation of a strong and supportive team culture. "A strong company starts from the inside out, and people need systems to help them feel confident. HR Partner is the practical tool which helps us create a living, breathing culture that truly supports our team.".
Read Full Case Study
Chantal Wellavize
HR on Tap

"Fantastic comprehensive product with excellent support
Can't fault HR Partner, they're so easy to work with and I love the software. Really comprehensive functions, brilliant for small businesses - support is really responsive 24/7."
Lonnie Jones
LocalSEOHelp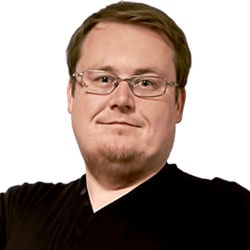 Lonnie Jones founded LocalSEOHelp 11 years ago to help local businesses get found online and move up the search rankings. He came to HR Partner as he was unhappy with their previous HR software.
Lonnie says; "Although Human Resources may not seem like a key part in a small business, it's critical to have these things in place. A system like HR Partner makes things more efficient and it helps show our employees that we appreciate them, which will hopefully mean that they stick around longer and do better work overall. Our employees know that we're paying attention and we take them seriously now."
Although LocalSEOHelp has only been using the software for about a year, Lonnie states confidently that; "Using HR Partner saves us hundreds of hours of administrative work, and makes our employees happier."
Read Full Case Study
Abe Challah
SimplicityEngine

"Great for Startups"
"I love how HR Partner brings to a small startup like ours enterprise features that help us handle everything we can think of related to HR."
Louise Mayer
Contract Paraplanning Services

"Very easy to use. Love the reminder feature. At first glance, this system seems quite complex, but in reality it is quite easy to use. Thank goodness for the addition of the documentation feature, as this really helped to get to grips with it. Wish they had a payroll system so we won't have to pay two providers, but it integrates well, with minimal need to update employee details in two places.
The team seems to enjoy using it too, and I like that I can get my HR assistant to help out yet still prevent her from seeing sensitive data."
Saidu Basharu
Crust Resources

"Awesome HR Software
This is a one-stop-shop for HR management. It is easy to use and the staff portal is awesome. Complete package. I love it!"
Simon Cross
Director, LEN Furniture Pty Ltd

"Feature rich and incredible customer support!
HR Partner can manage everything from career advertising all the way through to applicant tracking, contract signing and employee management. It's brilliant. We switched from Freshteam because HR Partner was more powerful and more cost effective."
Nivita
SDSN

Sustainable Development Solutions Network (or SDSN) is a global initiative for the United Nations. Nivita wanted to eliminate manual work and automate the leave application process.
Once they imported their data to HR Partner, they implemented the new process so that employees could log in to the employee portal and apply for their leave there, with approvals being directed to the appropriate people. As Nivita says; "Our team was very happy with the change - it made things much easier for everyone."
"The leave reports make payroll easy. HR Partner is very useful and the team have been very helpful."
Read Full Case Study
Shannon Semenikow
EMSA - Education and Migration Services Australia

"Great tool for managing teams
The features I like most about HR Partner are the onboarding and interviewing process, centralised staff tracking, and team evaluation."
Stefani Chhor
Outgive Inc

"Your all in one HR Software!
I love so many features about HR Partner, BUT if I had to choose one, I would choose their leave feature. We are at a point in our organization right now where we were using SO many documents and files to keep track of all of our team members' leaves and it was just way too out of hand. With the leave feature, it definitely helps take a load off of our talent & culture team because we were able to add in managers as admins to now approve leaves."
Anthony Branham
nFront Security

"More than just HR
We are using HR Partner as just that. Aside from all the compliance and HR issues the fact we can run polls, get feedback and post messages is a great asset. I feel we are getting better staff engagement."
Helen Rankin Jarvie
Alstonville Clinic

"Packed full of features - a very powerful HR Partner
HR Partner is a one stop shop for all HR needs - it's probably way more powerful than our 30 employee organisation needs, but it is giving us a huge step up in how we manage our employees. It's a great communication tool and keeps all the relevant information in one place.
Love that HR Partner caters for everything from leave requests and time sheets to annual reviews and on boarding. Am still finding out how to use all the extra features!"
Could this be you? Get a tour of HR Partner to decide whether it's right for your company…
Book a Demo Now
Read more reviews from our customers on these trusted platforms: