Employee Portal
Give your team the tools they need to be self-reliant
Empower Employees with the Self-Service Portal
Reduce the constant questions and streamline common processes with the Employee Self-Service Portal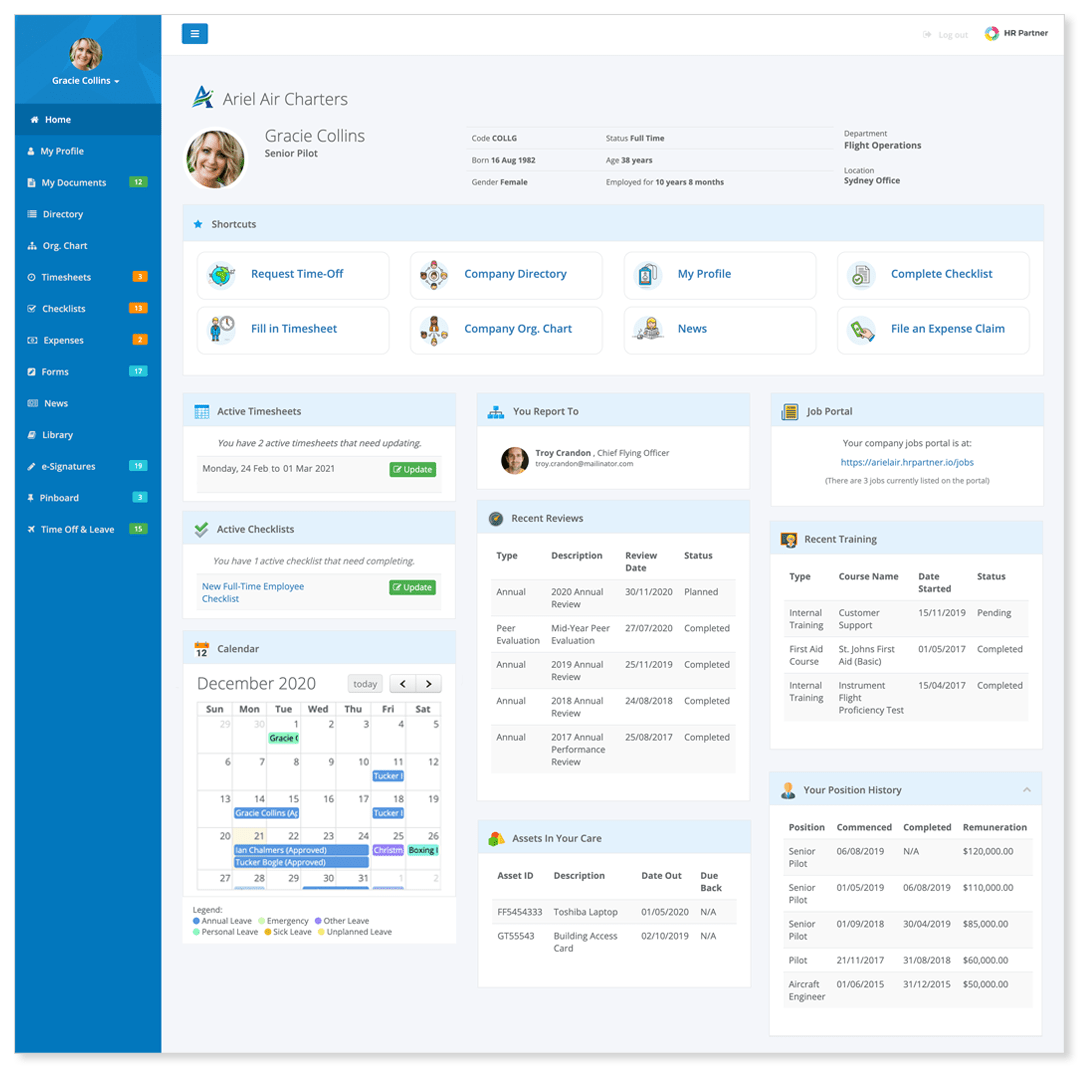 Allow Employees to Manage their own Records
Enable employees to keep their details up-to-date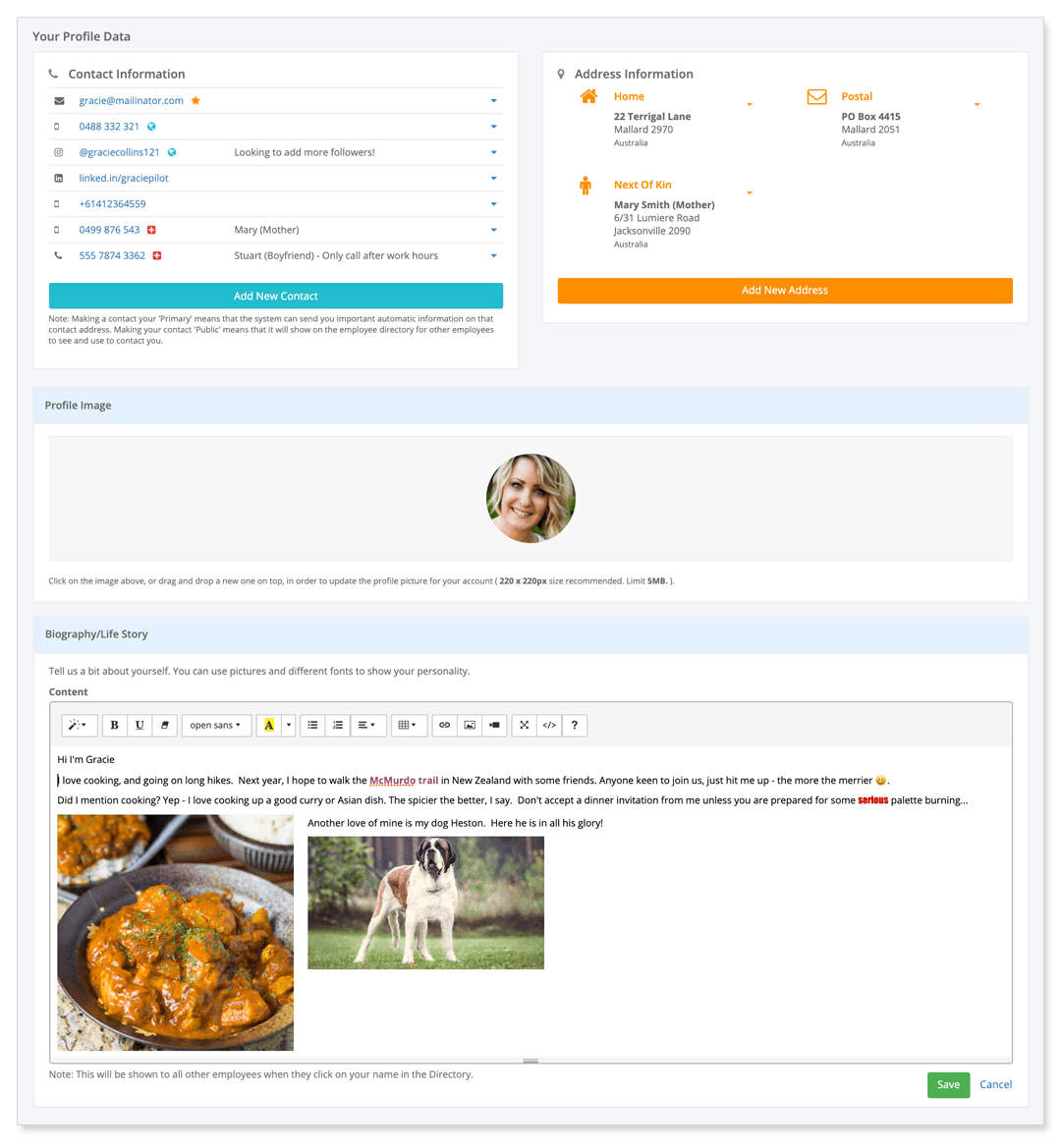 Employees can add their profile image, contact details, emergency contacts and addresses
Employees are also encouraged to add a biography to help other team members get to know them
Upload documents and view (designated) documents from their employee record
Access to the Employee Directory
Encourage easy communication between team members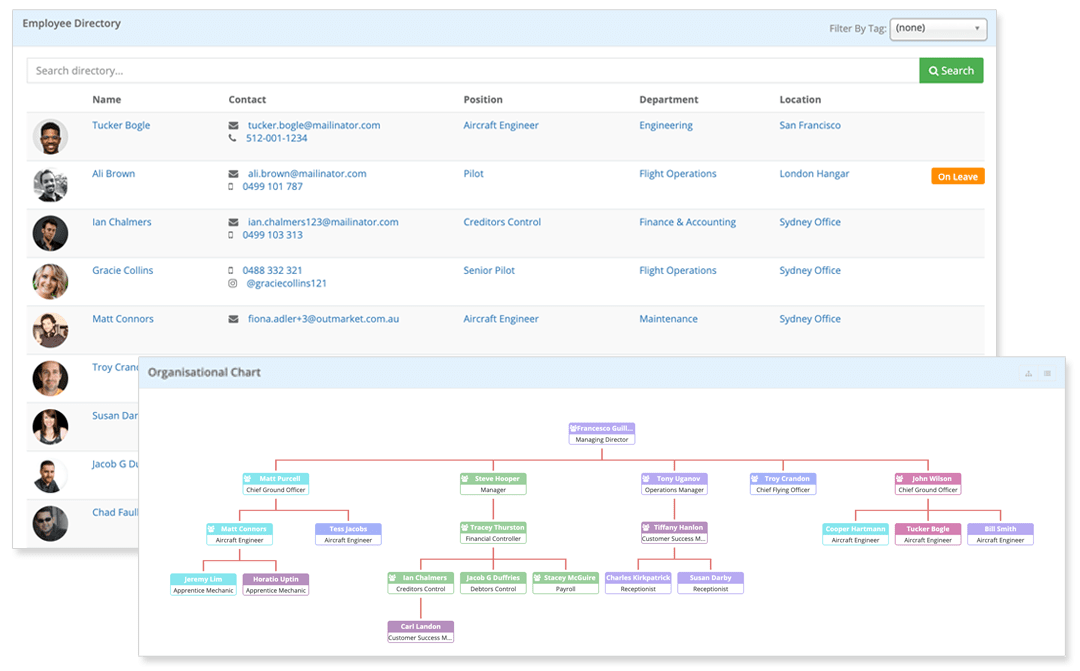 Employees can access the employee directory to see contact details (only those designated as public) and information about each employee such as their position, department, and who they report to
They can also see their colleagues biographies to learn more about each other (and help break down communication barriers)
Employees can see the organizational chart to get a visual image of where everyone fits in
Ready to try HR Partner?
END-OF-YEAR OFFER: Start Now to get 50% off for 12 Months!
Make Leave Requests Simple
Streamline the leave request and approval process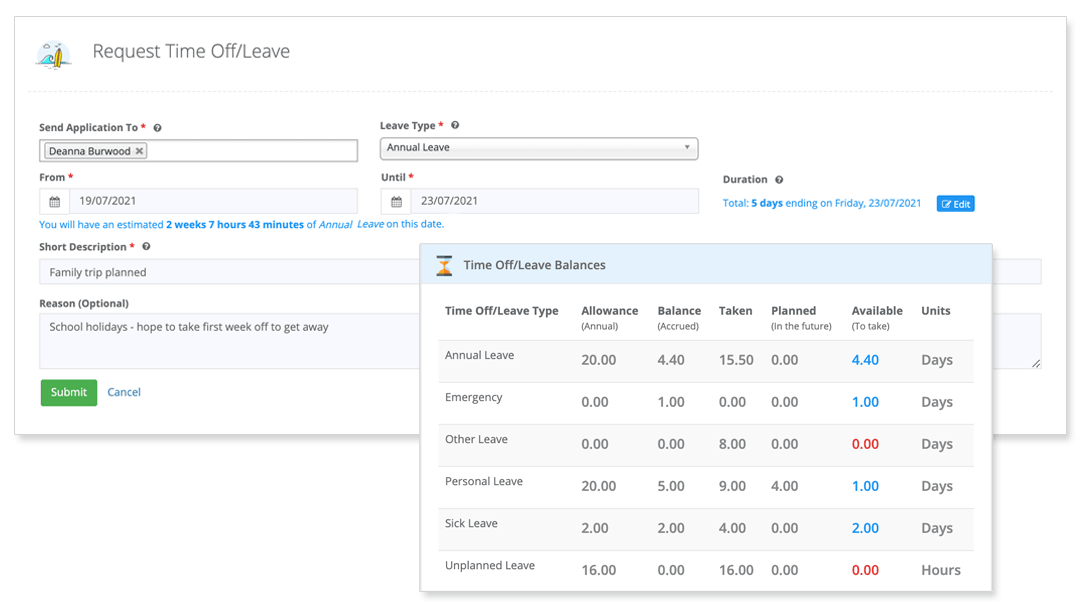 Employees can submit leave requests where they'll be tracked and can't go missing
Setup you leave request rules to designate who leave requests are sent to (allows for multi-stage leave requests)
Employees can easily see their leave balances (without involving you!)
Allow employees to see the leave calendar of the whole company, their department, or just themselves
Define whether employees are able to apply for more leave than their current balance
Define the window for leave requests (eg 1 month previous and 6 months in advance)
Employees can see the status of their leave requests
Streamline HR Admin Processes
Get efficient with many other HR tasks – from onboarding to expenses, to timesheets and more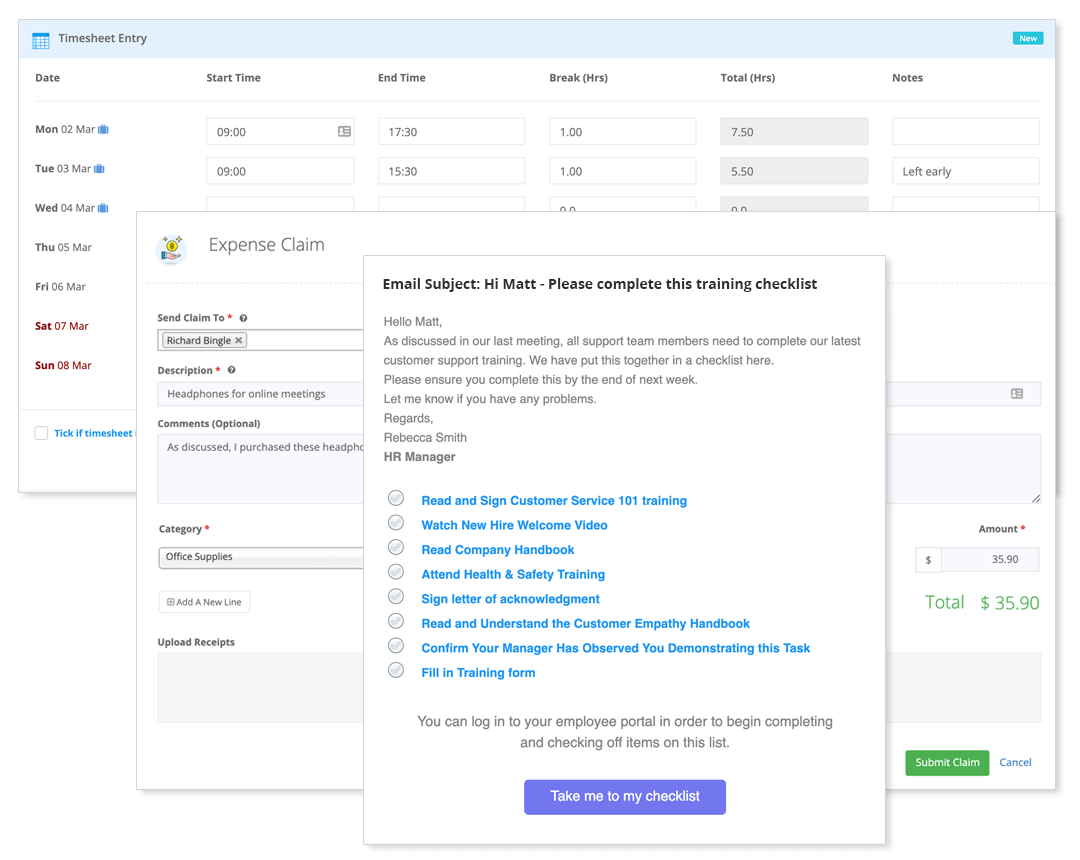 Easy Access to Company Resources
Employees can find everything they need through the Employee Portal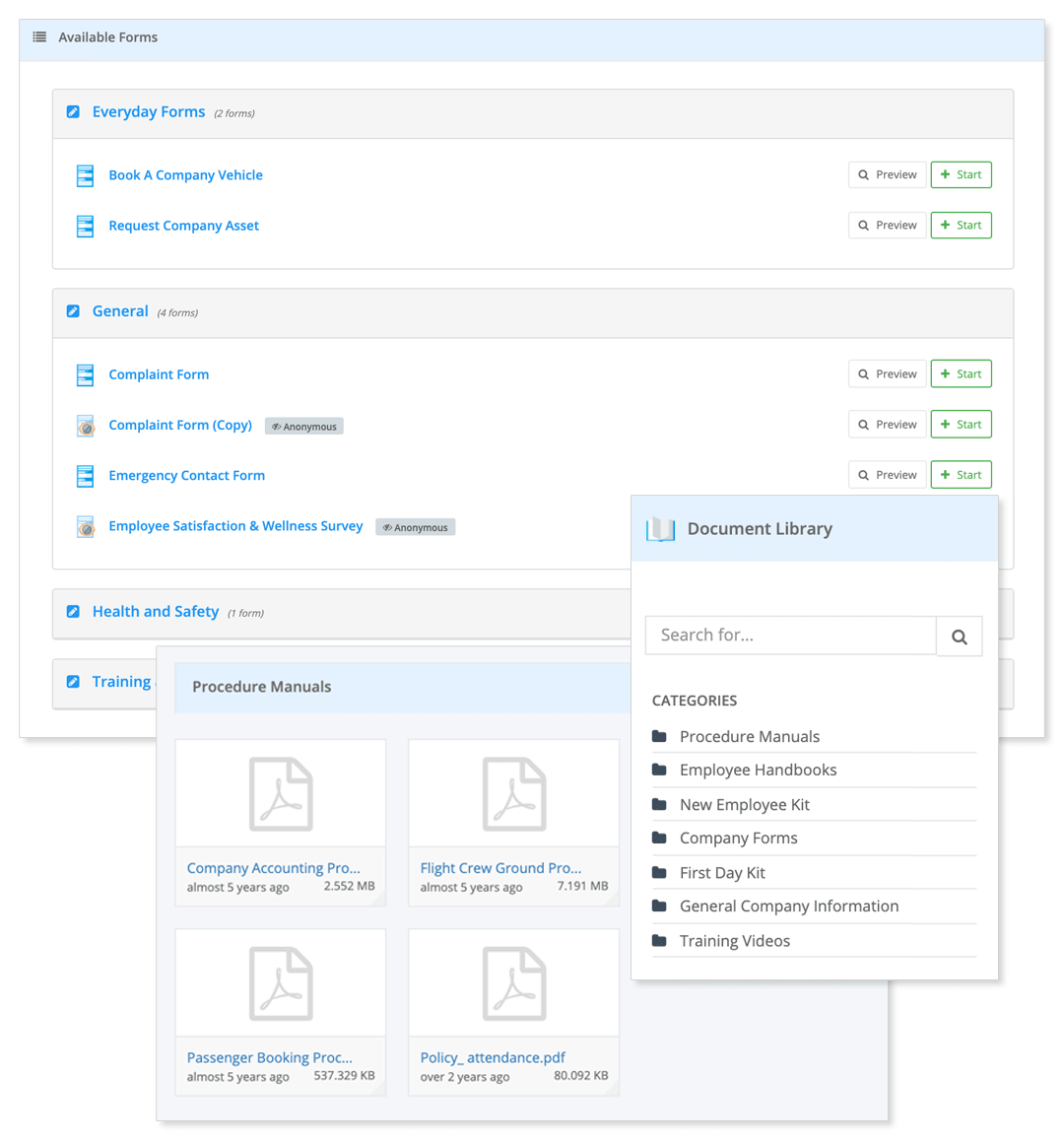 Create your Document Library with all the files your employees might need to do their work
Make forms available for employees to complete whenever they need them
Send out Company News messages (and allow for commenting and reactions)
Allow employees to share information between themselves via the Employee Pinboard
END OF YEAR Special Offer!
EXCLUSIVE END-OF-YEAR OFFER
START IN TO GET 50% OFF FOR 12 MONTHS!!!