Leave Management
Manage your leave requests, approvals and accruals, seamlessly
Manage Employee Time Off with Ease
No more back and forth emails – simplify your leave requests, approvals and accruals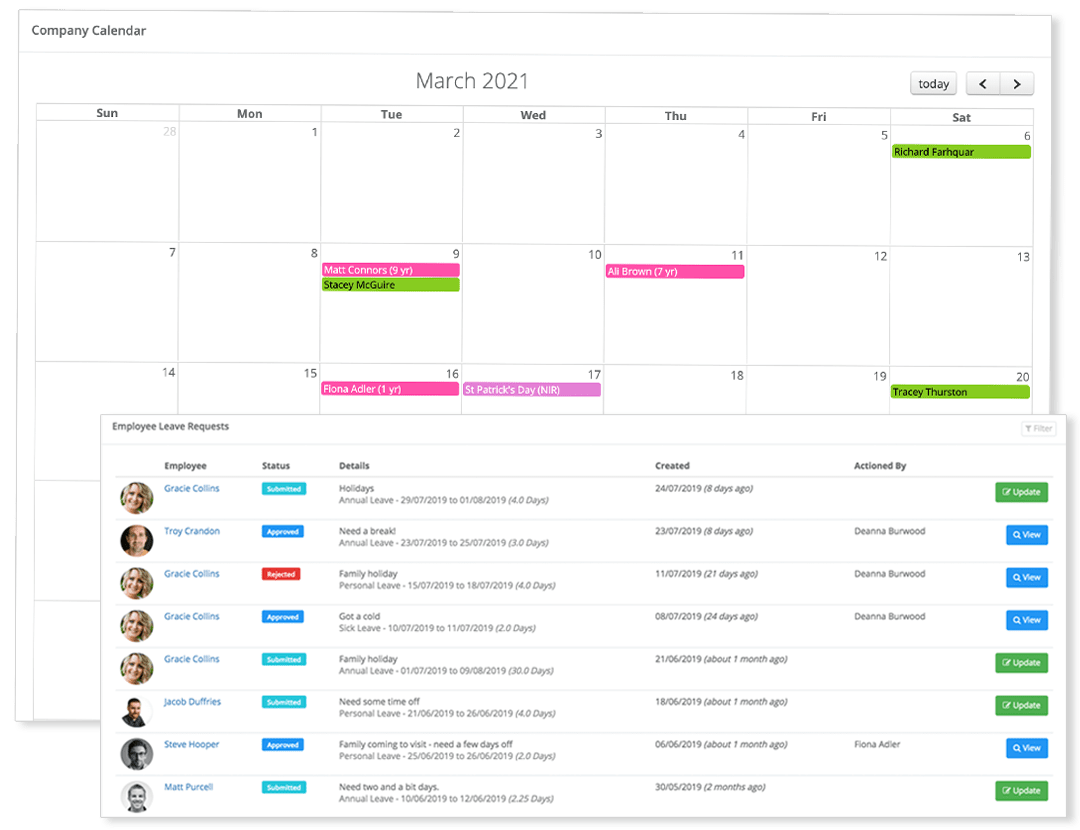 Streamline Your Employee Time-Off Requests
The leave management system makes it easy for both employees and managers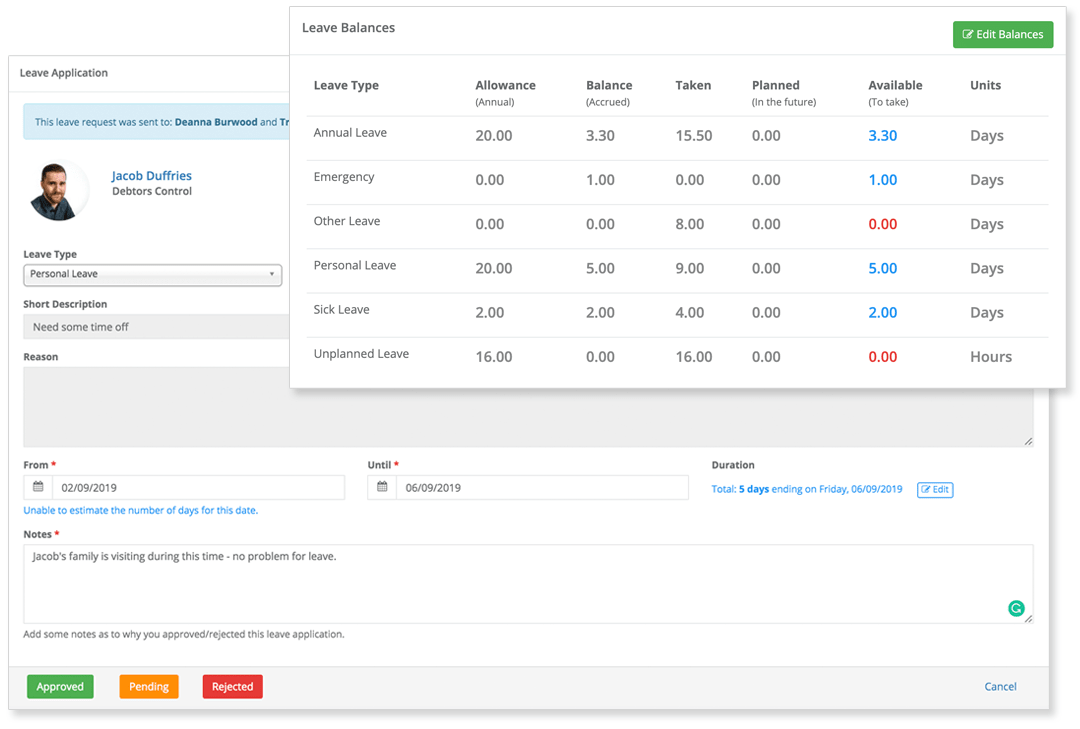 Simple for employees to request time off via the employee self-service portal
Employees can see their leave balances and the leave calendar (configurable to suit your needs)
Setup flexible rules for leave approvals - keep it simple or have different approvals for different groups of employees, multi-tiered leave approvals, majority approval rules and more
See all time off requests in one place (with email and in-app notifications)
Use the leave calendar, employee leave balances, and employee leave history to make decisions about leave approvals easier
Ready to try HR Partner?
BLACK FRIDAY OFFER: Start Now to get 50% off for Life!
See and Update Leave Balances
Complete control of your employees time off and leave balances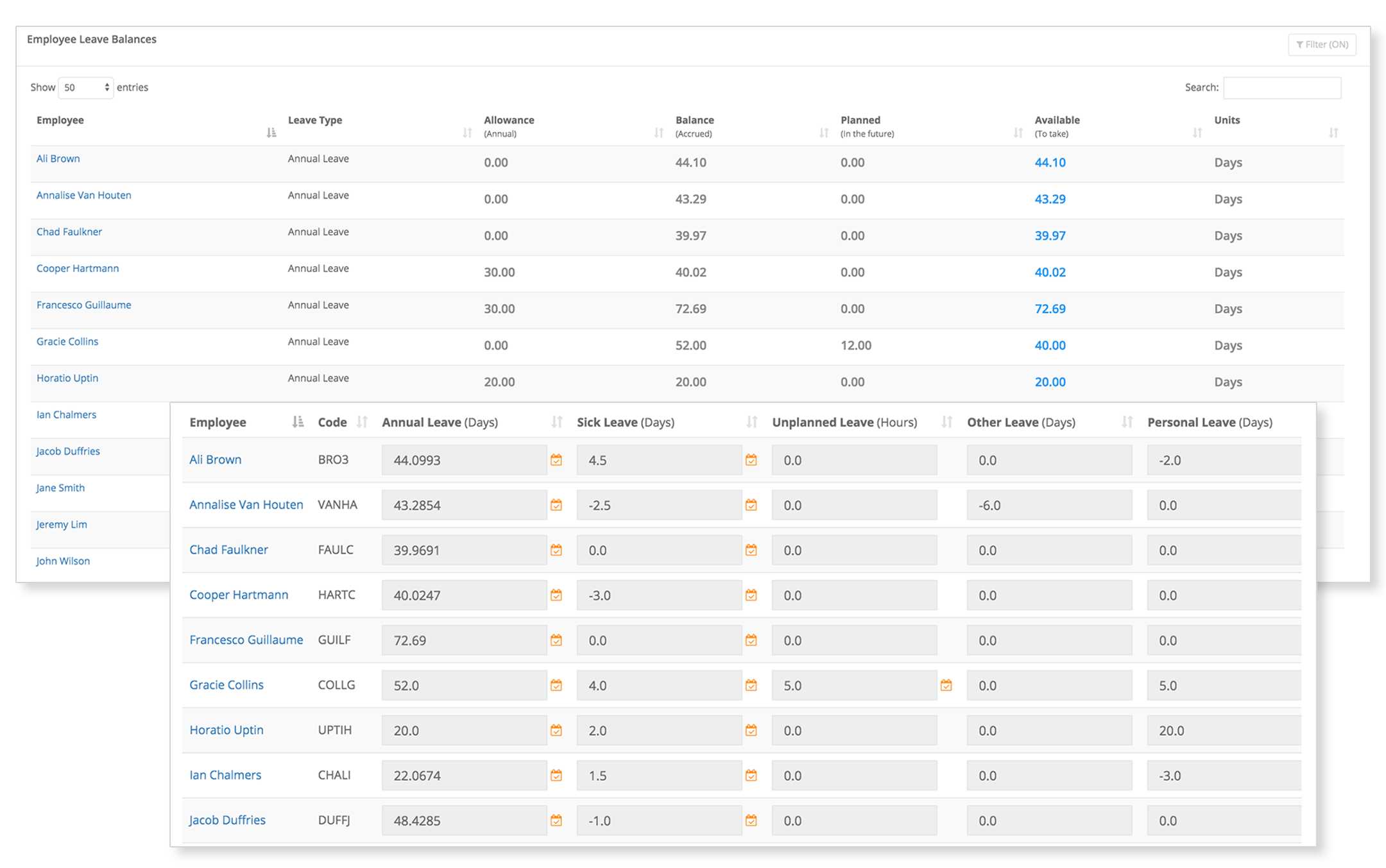 Easily access a snapshot view of everyone's leave balances
Filter by department, location, position or several other parameters
Manually update balances or allocate extra leave as required
Generate reports based on employee leave taken
Leave Policies that Fit Your Organization
Flexibility to define the leave setup that work best for your company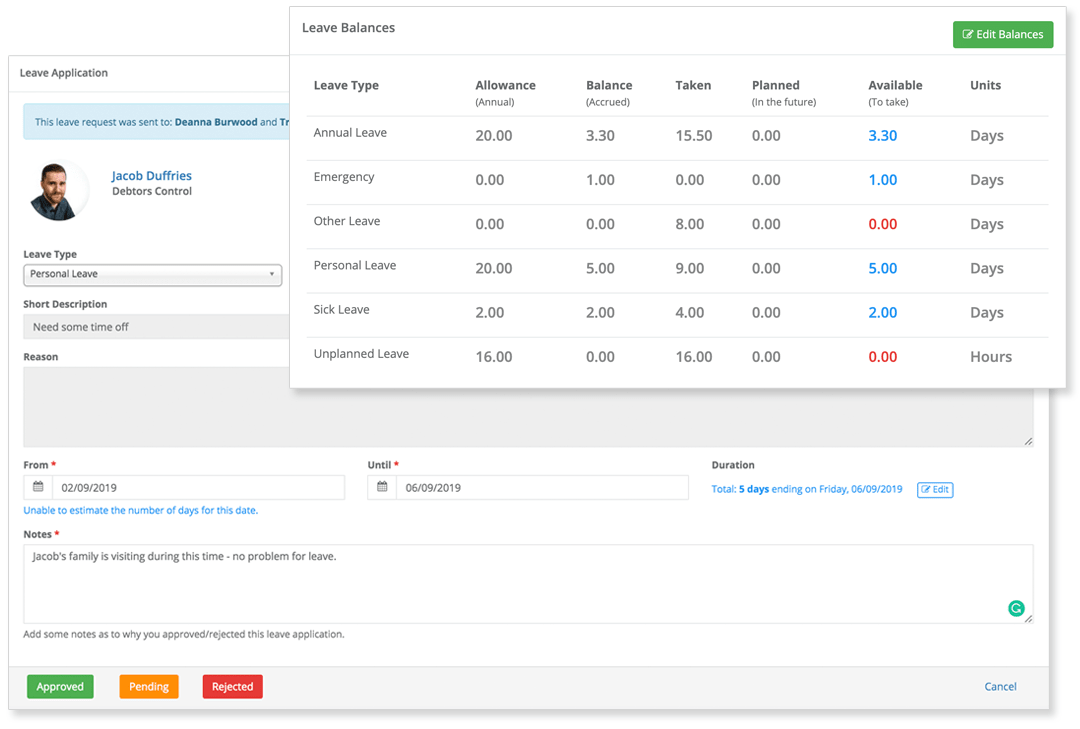 Define up the types of leave that apply to your organization
Use upfront or incremental leave accruals, waiting periods, resetting, and more options
Make certain types of leave invisible from the employee portal
Define different leave policies for different employee groups (eg locations)
Start Now: Special Offer
EXCLUSIVE BLACK FRIDAY OFFER
START IN TO GET 50% OFF FOR LIFE!!!