Onboarding Checklists
Setup checklists for onboarding, offboarding, training or anything else
Employee Onboarding just got a Whole Lot Easier
Set up your checklist templates once, and then sit back and enjoy your extra time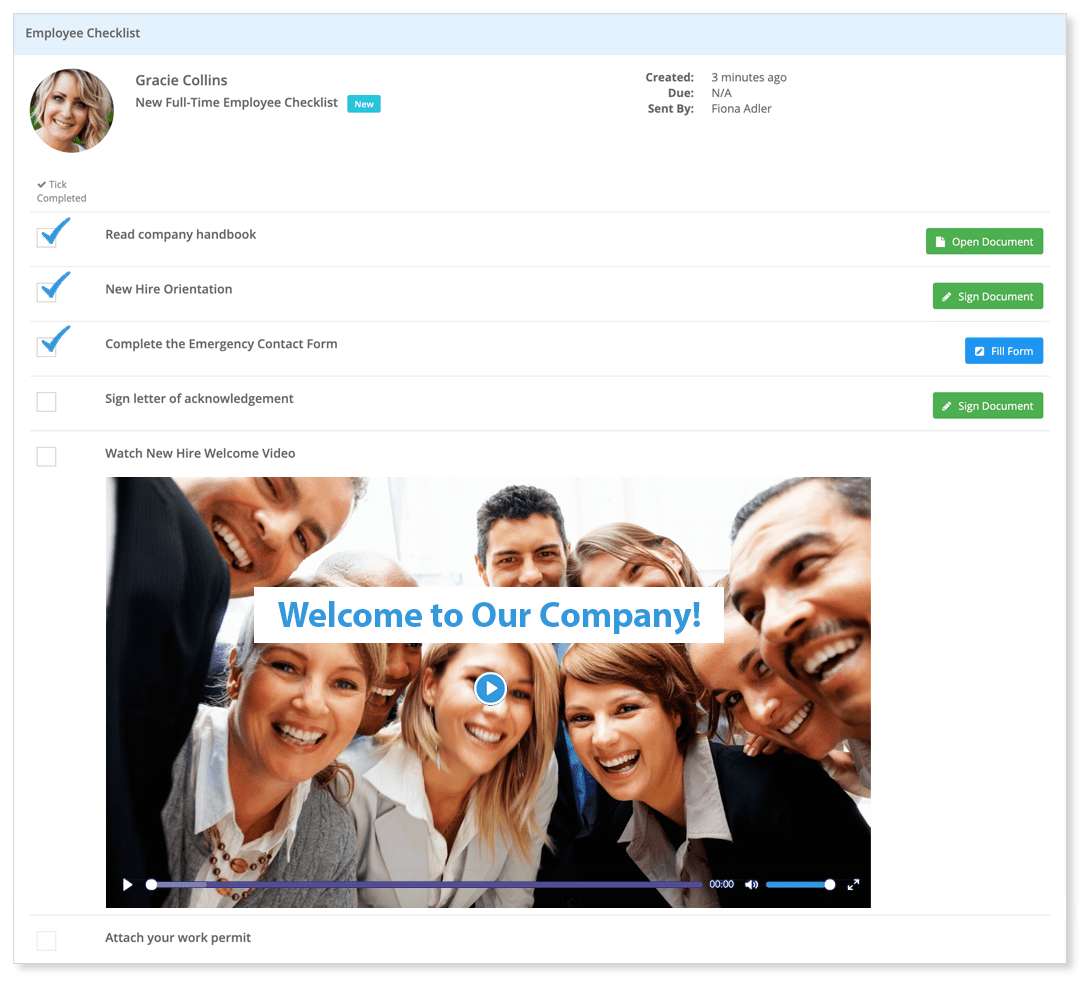 Create Multiple Types of Checklists
A flexible checklist system that allows you to create checklists for anything you like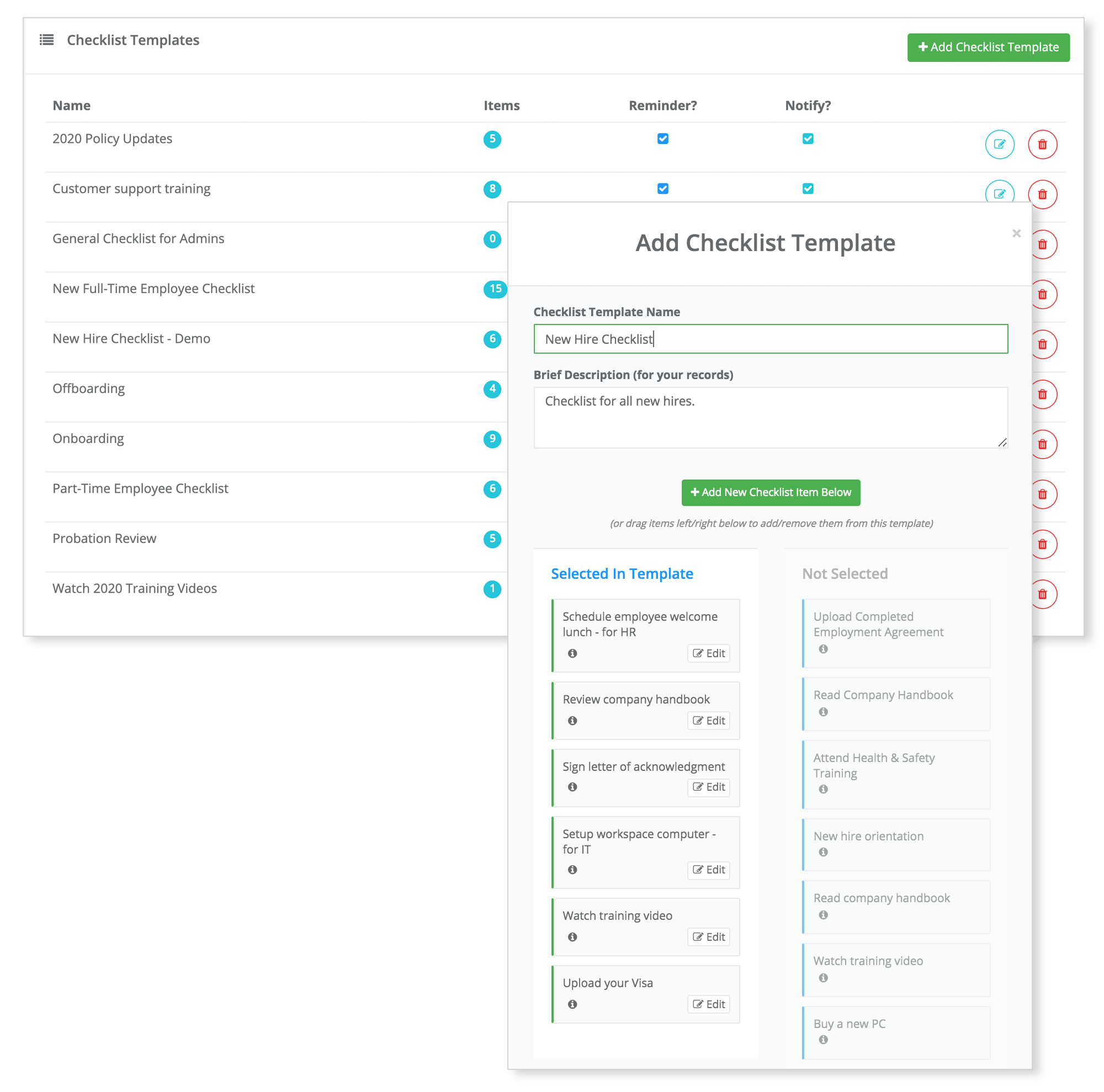 Set up checklists for any process that requires employees to do several tasks
Checklist items can include links to documents, check boxes, file uploads, embedded videos, custom forms, documents for e-signing, and more
The most popular usage is for new employee onboarding - you can setup different checklist templates for different types of roles
You can also create checklists for; employee offboarding, training (different checklists for each type of training), policy updates, and any other process particular to your business
Avoid the avalanche of paperwork and make it simple for employees to know what they need to do
Put all materials in one place to make them easy to access (without any printing!)
Stay In Control - and let us do the 'Nagging'!
Set up your checklists to do the grunt work so that you can focus on other things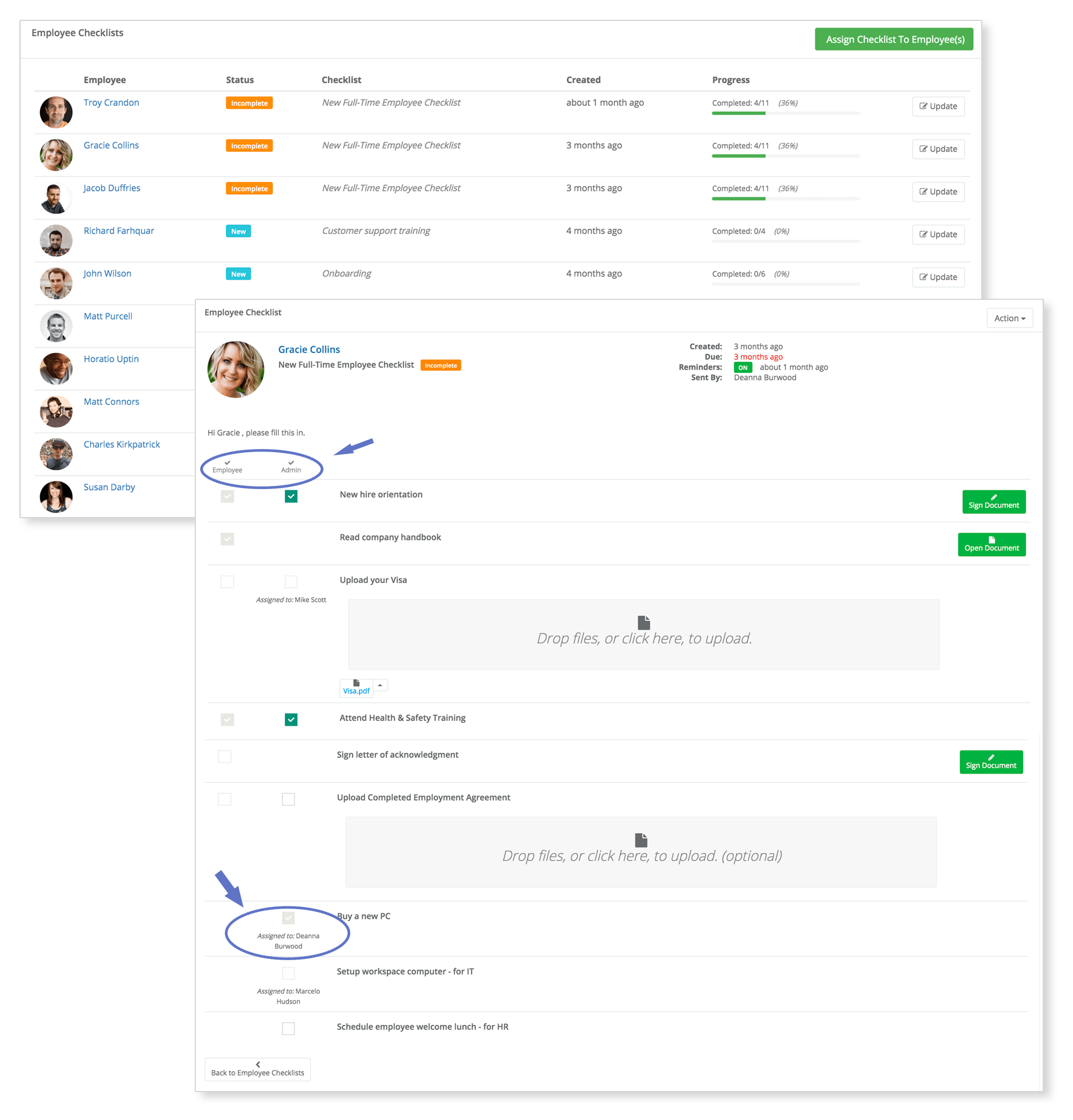 Set reminders to automatically follow up employees on items they haven't completed
See at a glance which employees have completed their checklists and which are still outstanding
Uploaded files are automatically saved to their employee record
Assign tasks to other team members (eg for an employee onboarding checklist, you might have a member of IT setup a computer or HR arrange a lunch)
You can also require that some checklist tasks be verified by an Admin member too
Start Now: Special Offer
EXCLUSIVE BLACK FRIDAY OFFER
START IN TO GET 50% OFF FOR LIFE!!!