Recruitment & Applicant Tracking
Benefit from having your recruiting system included with your HR system
Process Job Candidates with the Applicant Tracking System
Save time and find the best person for the role with a smooth and efficient recruiting process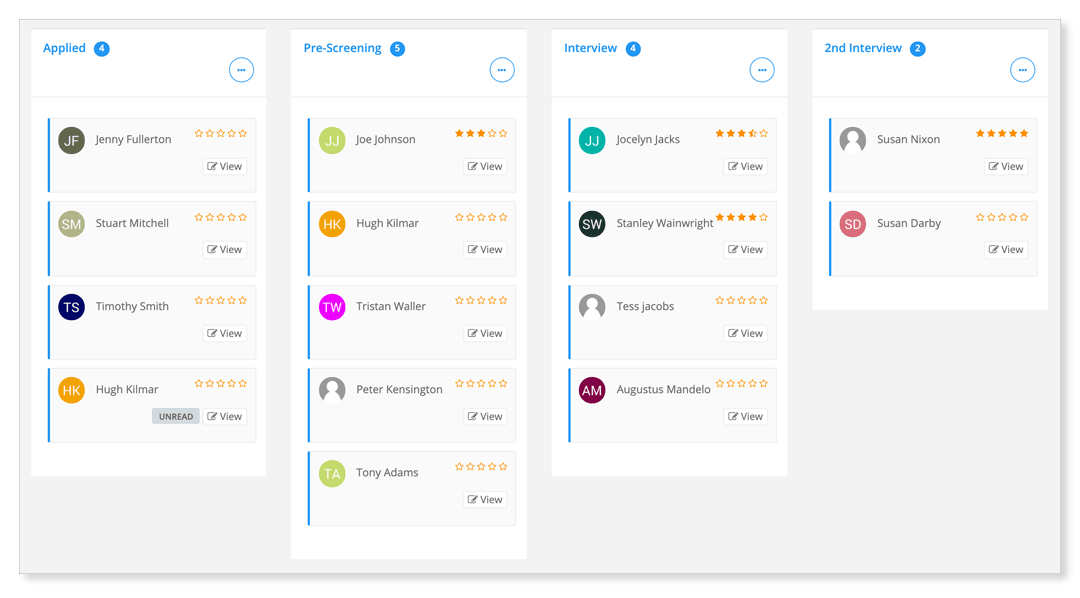 Create & Publish Your Jobs
Your own job board gives you a space to promote your available positions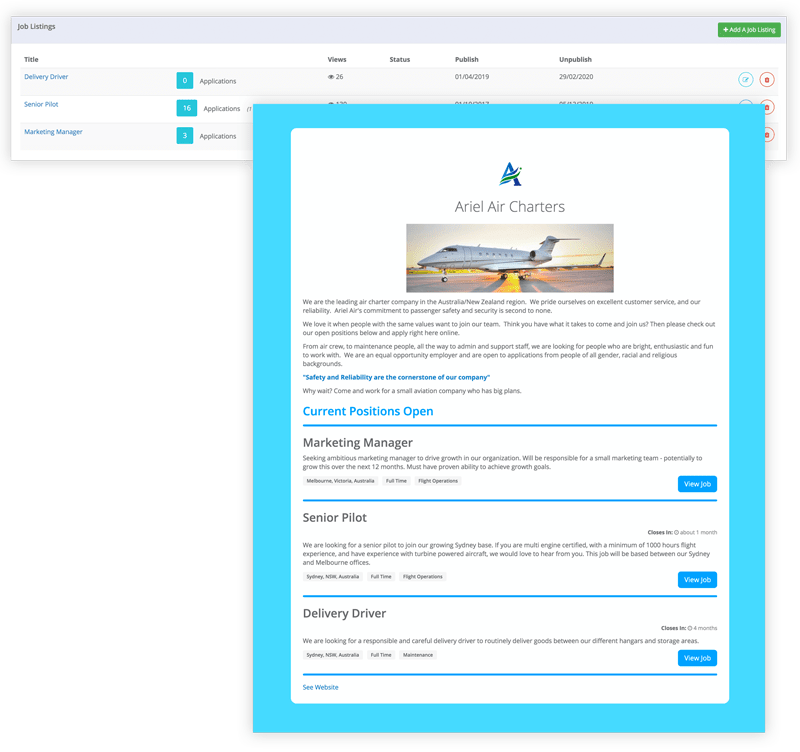 There's no need for a separate Applicant Tracking System (ATS), because it's included with HR Partner
Create your jobs and publish them onto your own job portal - link to this directly from your website
Customize your job board with your colors, images and more
Include as much information as you like with your jobs
You can also set your jobs to publish on popular job boards through our growing list of integrations (including Indeed and Talent.com)
Use Customized Job Application Forms
Screen applicants faster by asking the right questions upfront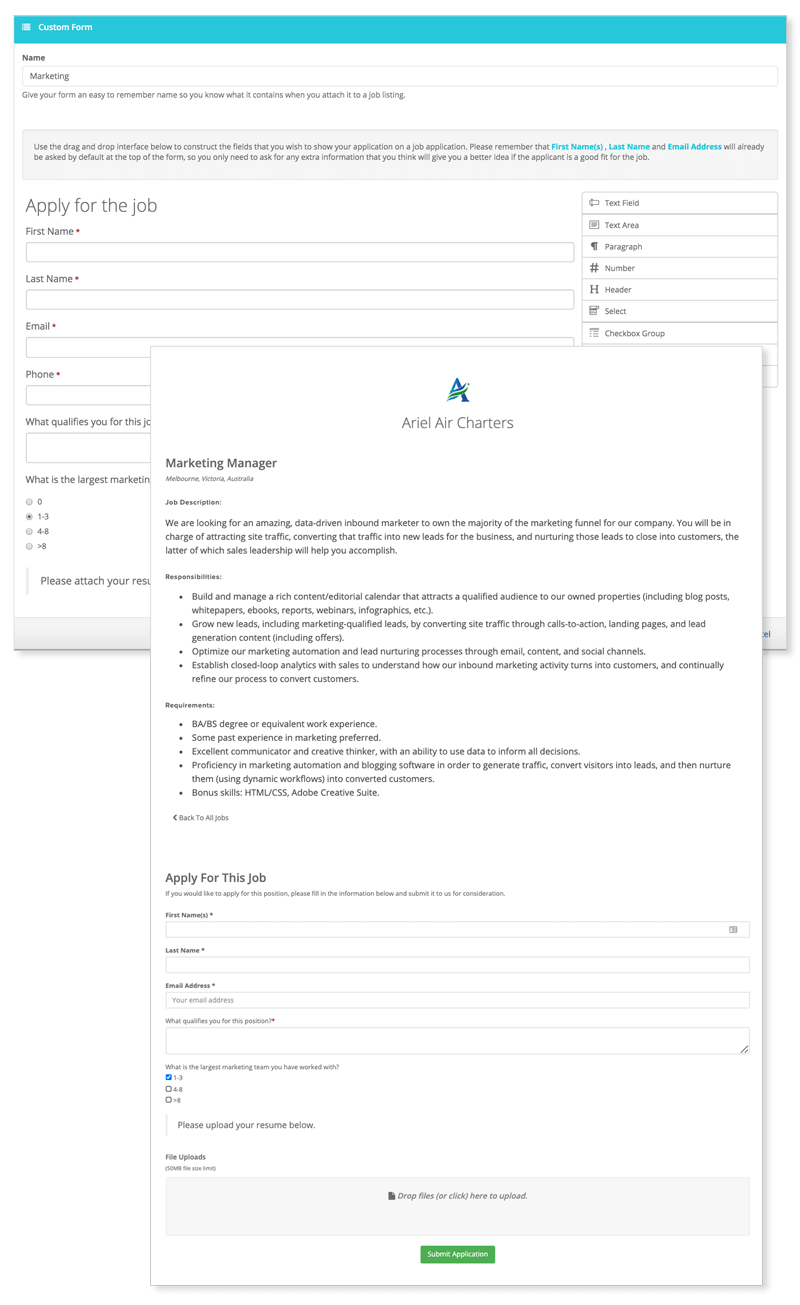 Make applicant screening easier by including specific questions on job application forms that are relevant to each role
Require specific types of inputs including; text, dates, radio button options, check boxes, file uploads, numeric responses and more
Use different forms for different types of positions
Include all the details you want in your job descriptions
Link directly to a specific job page to promote it on social media or job boards
Ready to try HR Partner?
BLACK FRIDAY OFFER: Start Now to get 50% off for Life!
Easily Process Job Applicants
Clear up your email inbox and manage applicants through HR Partner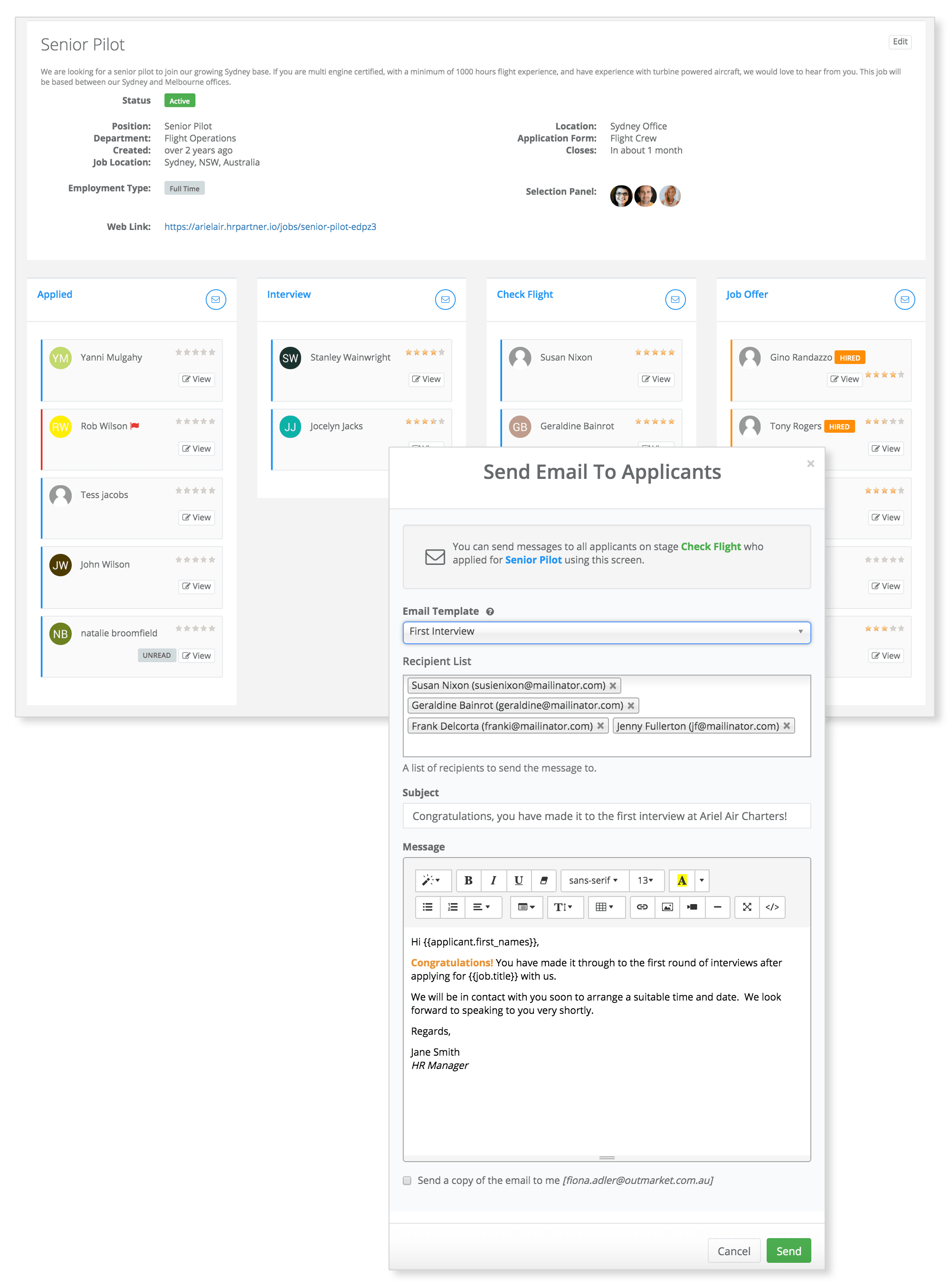 The Kanban style tracking system allows you to easily move candidates through different stages of the application process
Define the different application stages to suit each role
Drag and drop candidates between stages
Add candidates manually if they apply for your roles outside of your application form
Setup email templates to make applicant processing a breeze
Send individual emails or bulk emails to all candidates in a particular stage
Receive inbound emails to keep all correspondence with applicants in one place
Move candidates through quickly to ensure you don't miss out on the best ones
Improve Your Recruiting Results
Define the attributes you're looking for, then help your selection panel stay focused on those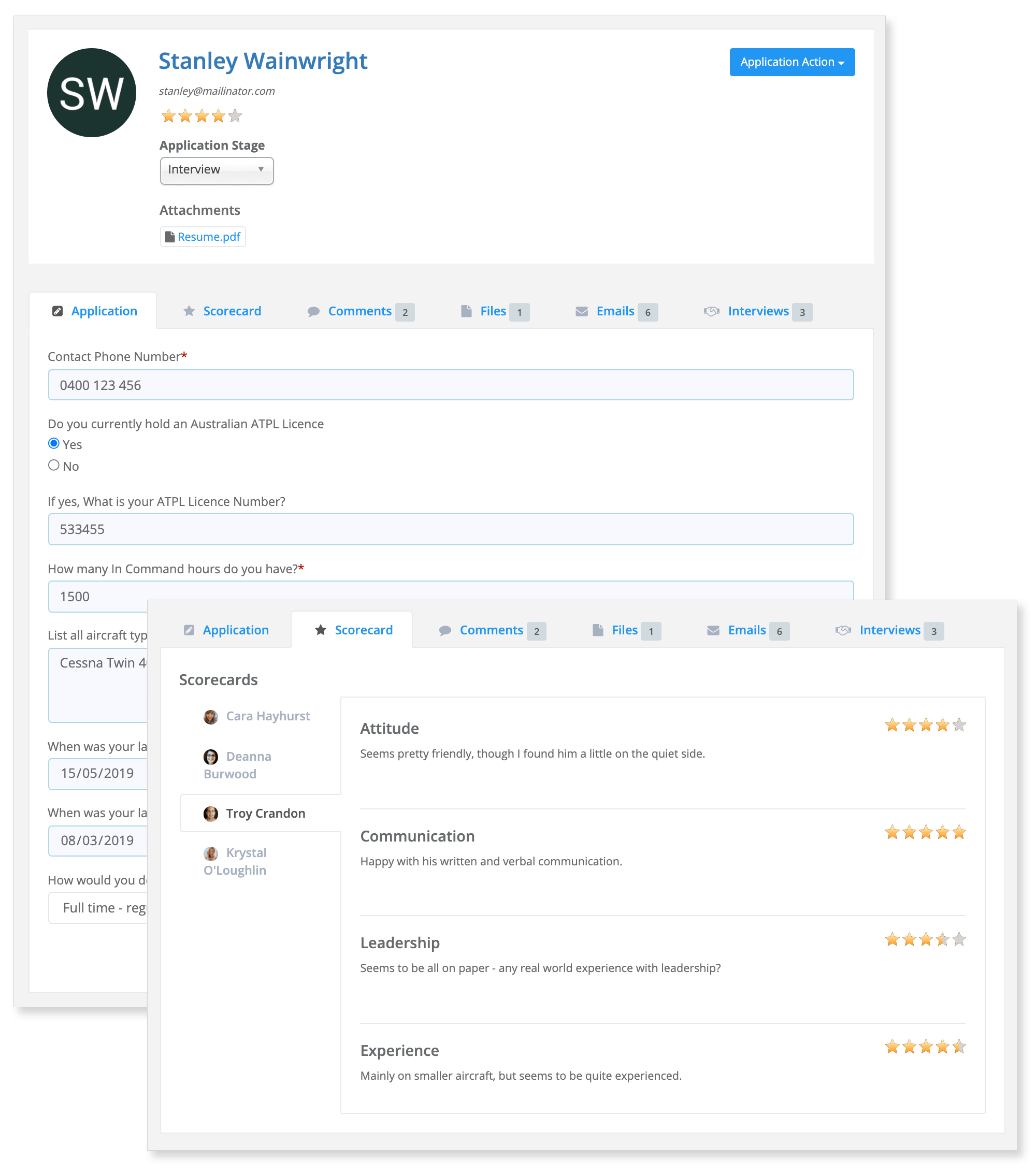 Invite other admins or employees to be part of the selection panel for each role
Use custom scorecards to objectively evaluate each job candidate against an agreed set of criteria
Track interviews and use the interview calendar to book in interviews
Collaborate easily to jointly decide on the best candidates
Once you hire a candidate, you can add their records to their employee record and automatically send them an onboarding checklist
Start Now: Special Offer
EXCLUSIVE BLACK FRIDAY OFFER
START IN TO GET 50% OFF FOR LIFE!!!