HR Tips Videos
Watch our library of videos with HR tips for small and medium businesses.
Lots of practical how-to's that you can implement today!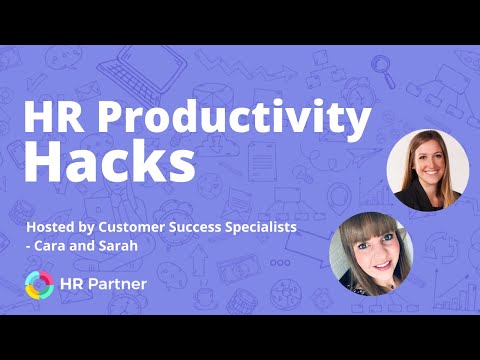 HR Productivity Hacks
If you're involved in HR... Do you feel like you're being pulled in all directions and you never have time for the more important HR work? Don't worry - you're not alone!
Here, we share the key productivity hacks for HR professionals... inspired by people just like you!
We discuss HR Productivity Hacks for...
Day-to-Day HR and administration tasks
Recruitment
Onboarding new employees
Creating a powerful Employer Brand
HR Policies
Learning & Development
People & Benefits Management, and
Employee Engagement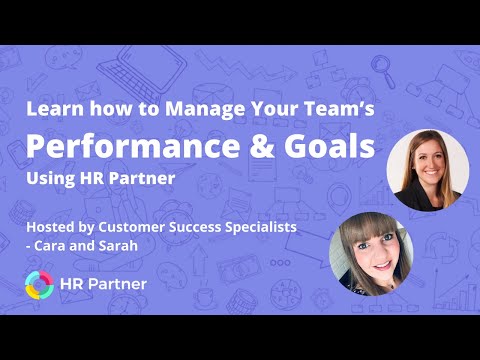 Performance Management & Goal Setting
Learn how easy it is to create and run performance reviews to take your employees' performance to the next level!
We discuss...
The 'Why' Behind Performance Management
An Overview of Performance & Goals in HR Partner
Tracking Goals & Objectives for Your Team
Starting Your Performance Review Process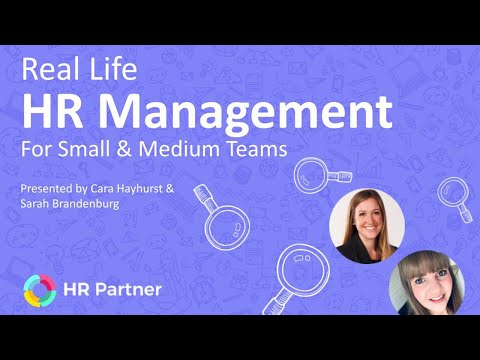 Real Life HR Management
Listen in as a panel people with HR responsibilities discuss the systems and processes of Human Resources that have made them successful!
We discuss...
What their day-to-day roles look like as an HR leader
What they have done to aid in their own Human Resources functions
How HR software has helped their teams
New ideas when using HR Partner
What their own Employees have said about having a formal HR process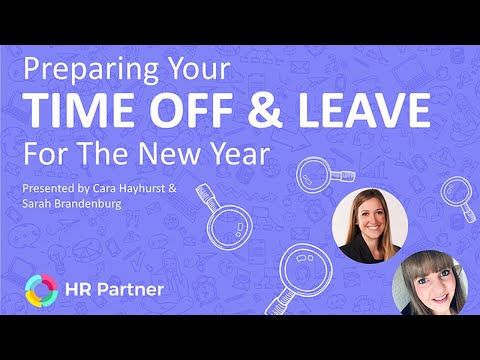 Time Off & Leave Workshop
See a run through of HR Partner's Time Off & Leave Module to make your transition as smooth as possible.
We cover...
Knowing your Leave Allowances from your Balances
Adjusting your Time Off & Leave Displays
Setting Up Your Time Off & Leave Policies
Bank Holidays
Work Day Templates
Duration Calculator
Leave Housekeeping Tools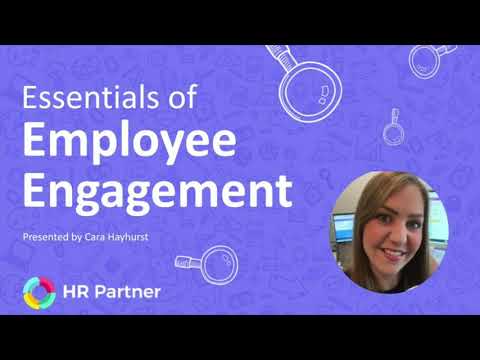 The Essentials of Employee Engagement
How's the Employee Engagement in your company at the moment?
Get some great insights into employee engagement, and more importantly, how to improve it.
We discuss…
Exactly what "Employee Engagement" is and why it is so important - for all sized companies
The factors that move the needle the most for Employee Engagement
Practical how-to's that you can implement this week to improve the Employee Engagement in your company
Instructions on how to conduct an employee survey to gauge your Employee Engagement
You'll also hear some real-life examples about companies with some creative approaches to employee engagement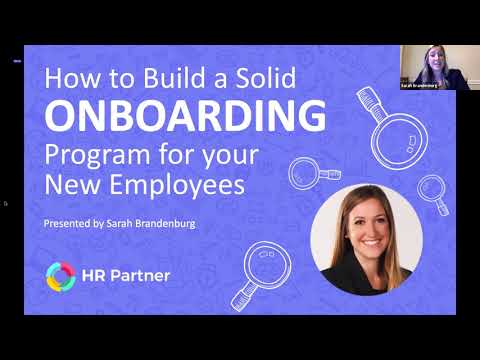 How to Create or Improve Your Onboarding Process - even if onboarding new employees remotely
Learn about:
The importance of onboarding
Best practice tips for planning your onboarding process
Practical how-to's to setup a robust onboarding process
A list of checklist items to include in your own onboarding process
How to get started with an onboarding checklist
You'll also hear real-life examples of some creative approaches to onboarding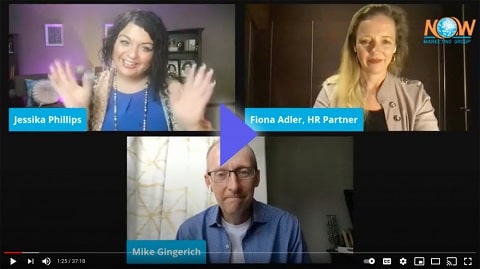 How to Manage Human Resources... without an HR Department
Jessika Phillips from NOW Marketing Group invited us onto their webinar series to discuss how smaller companies can manage their HR without having dedicated HR resources.
Jessika is passionate about her team and she shares exactly what they do to manage their HR and foster an incredible culture in a services industry. She's also a marketing maven and she and her team have helped many businesses grow through authentic, relationship marketing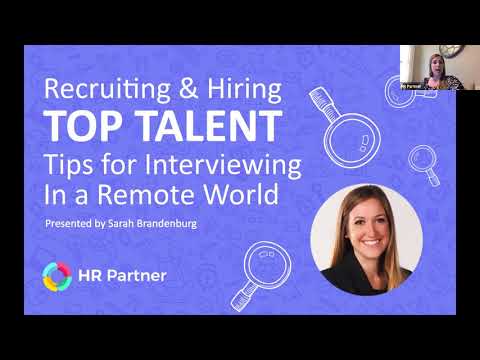 How to Improve your interviews - even when interviewing remotely
Here, we discuss...
How to effectively run a Virtual Interview
Preparing Your Candidates for a Virtual Interview
Interview Questions You Should Be Asking
Using Applicant Scorecards
Conducting Reference Checks
Practical tips for real life interviewing
Plus more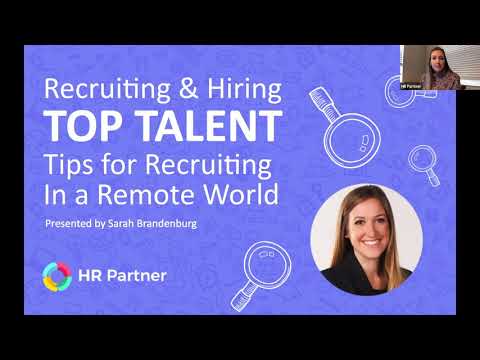 Recruiting & Hiring Top Talent – Tips for Recruiting in a Remote World
Learn how to get the most from your recruiting efforts – even if recruiting remotely.
Here, we discuss...
How to craft job ads to attract the right candidates
Where to post your jobs for maximum success
How to use application forms to effectively screen applicants
Plus, more tips for recruiting remotely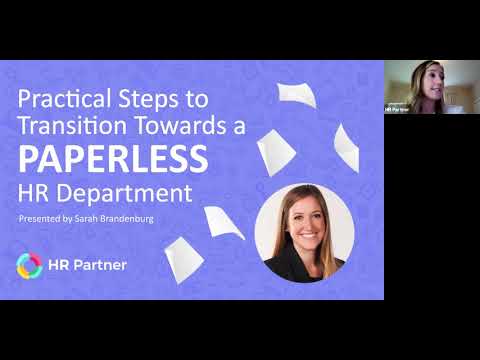 Practical Steps to Transition Towards a Paperless HR Department
Streamline your Human Resources records and become much more efficient in the process!
During this presentation, we discuss;
The types of 'paper' to think about eliminating from HR
A dive into the HR areas where paper can be reduced or eliminated
Tips and tricks on how to speed up the transition towards becoming paperless
Tips for creating a 'Paperless Policy' for your workplace