Performance Reviews & Goals
Seamless performance appraisals & goal
tracking to keep everyone focussed
Make Performance Management Easy and Effective
Watch employee performance shine with goals kept top of mind with clear, trackable reviews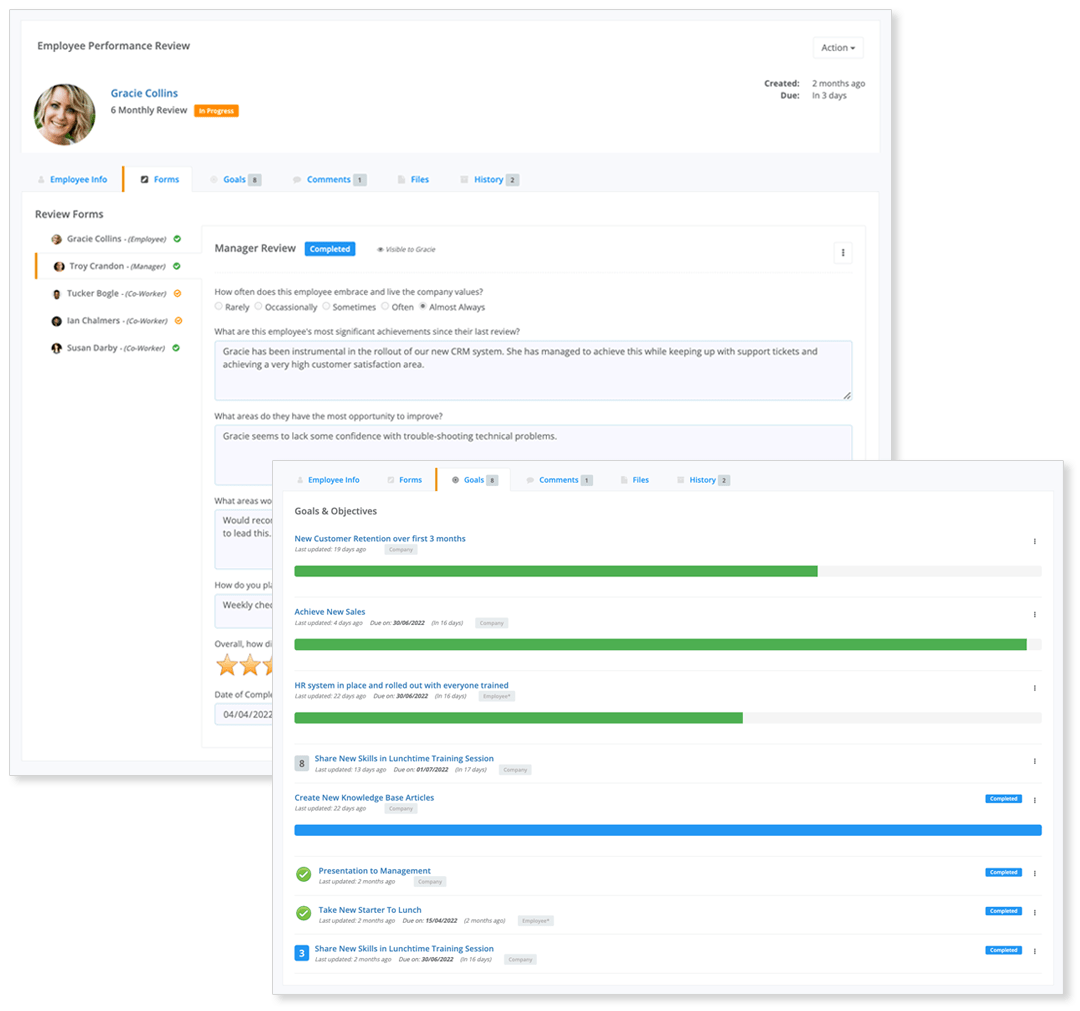 Create Your Own Performance Review Forms
Reusable performance review forms allow you to setup performance appraisals to suit your company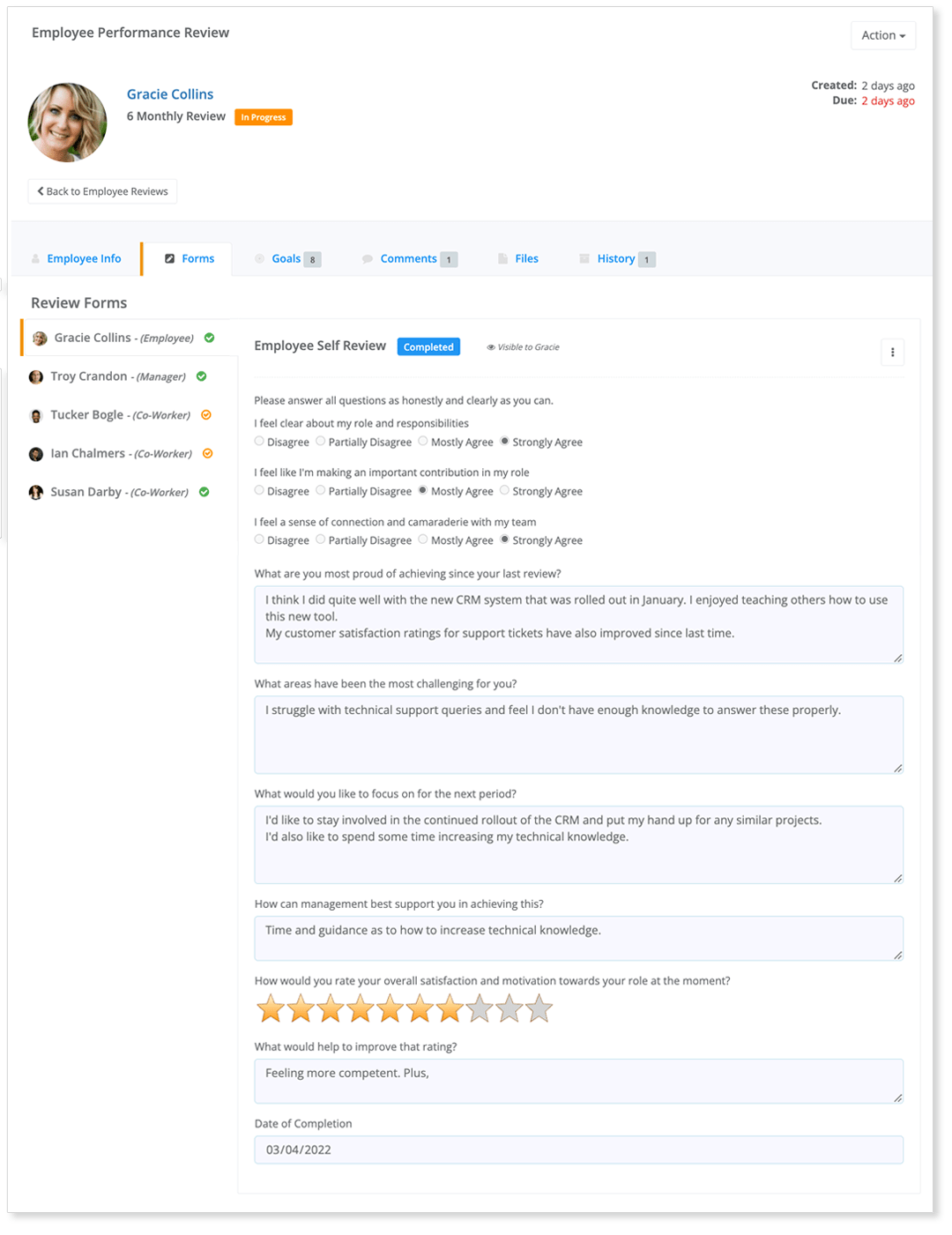 Create Performance Review Forms with rating scores, open-ended text responses, option selections and more
Setup your review forms to collect input from the employee, their manager, specific colleagues, or any combination of these
Insights from the employee and/or their peers allows for a more rounded, insightful and productive discussion
Setup performance review schedules with automatic reminders for all parties involved in the review
Set Up Goals to Keep Everyone Focussed
Employee Goals are a great way to align your team and keep motivation high
When employees know exactly what their goals are, they are far more likely to focus their efforts in the best way possible
Flexible Goal configuration allows them to be expressed as a;

Number - Tracks progress towards a numeric goal (e.g. the number of orders processed this month)
Currency - Tracks progress towards a monetary amount (e.g. a sales target)
Counter - Records how many times something is achieved (e.g. the number of times public transport was used to get to work)
Percentage - Shows a progress bar from 0 to 100% (e.g. how much of a course has been completed)
Objective - Denotes whether a goal has been achieved or not (e.g. project completion or training attendance)

Goals can be used with Performance Reviews or completely separately
Ready to try HR Partner?
BLACK FRIDAY OFFER: Start Now to get 50% off for Life!
Efficient and Flexible Goal Setting
Configure goals the way that suits your company and your team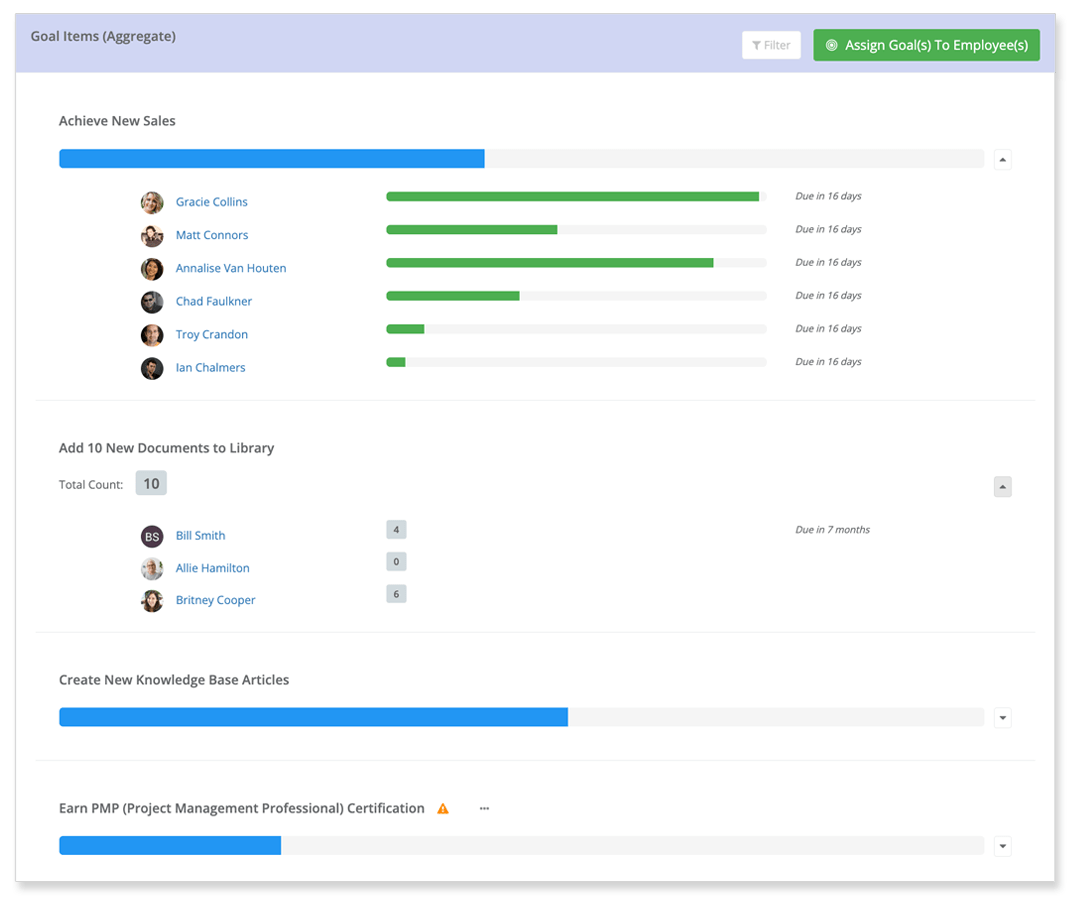 Assign goals to employees or let them create their own
Set deadlines on goals
Setup goals individually, or create goals for multiple people
Create goal templates with a defined set of goals for specific groups
Progress towards company defined goals can be viewed in an aggregate level, with the ability to see how individual employees are contributing towards this
Put Your Team in the Driver's Seat
Make it easy to involve your team in their reviews and goals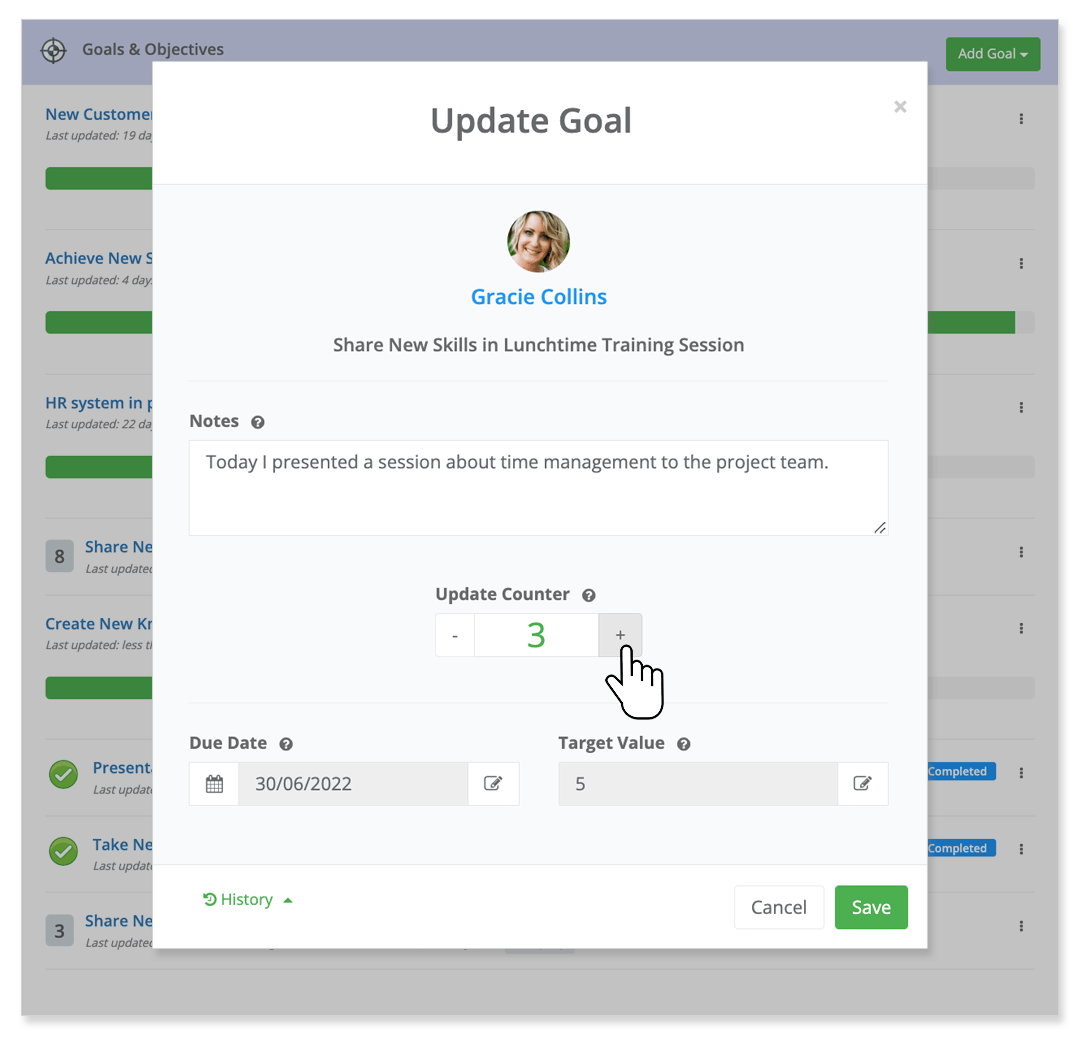 Employees can access their Performance Reviews through the Employee Self Service Portal
Settings control which inputs the employee can view - their own, their managers, and/or their colleagues inputs
Allow employees to update progress towards their goals and add notes
Start Now: Special Offer
EXCLUSIVE BLACK FRIDAY OFFER
START IN TO GET 50% OFF FOR LIFE!!!