Employee Management Software
to make your HR easier
HR Partner gives you everything you need to manage your HR processes.
Here is what is included when you sign up...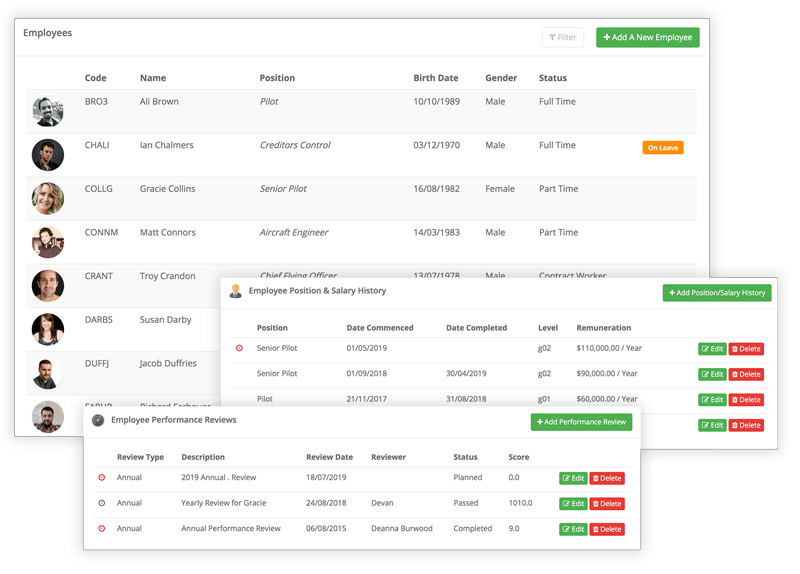 Employee Records Management
Our employee management software keeps your employee information in one safe, secure place.
Employee directory with contact details everyone can access
Confidential storage of positions and remuneration, performance reviews, discussions and grievances
Plus, leave records, asset tracking, training, skills, and a lot more
Leave Requests, Approvals & Accruals
Finally - employee management software that includes a leave management process that makes it easy for everyone.
Employees access their balances and apply for leave through the portal
Simple but flexible leave approvals (including multi-level approvals)
Use upfront or incremental leave accruals, resetting, waiting periods and more options
Check the leave calendar to see who is away when - show by location, department or the whole organization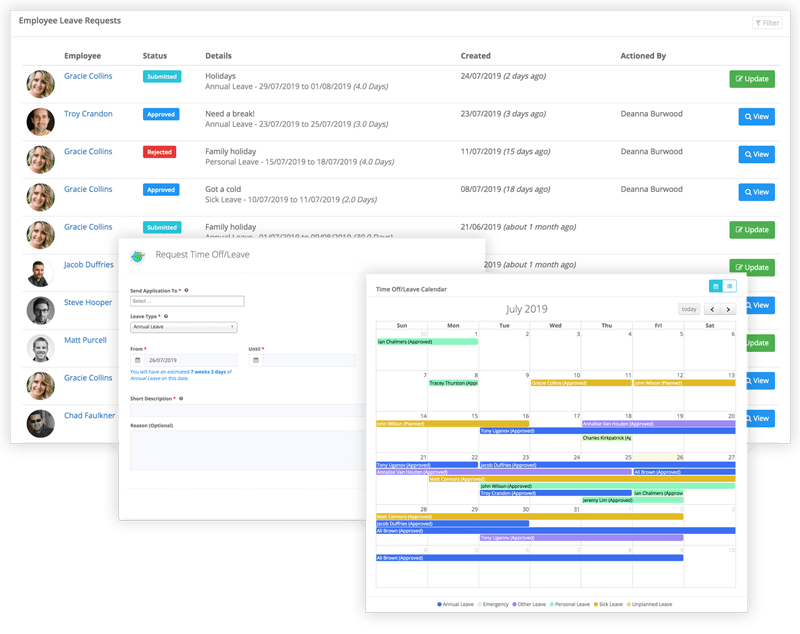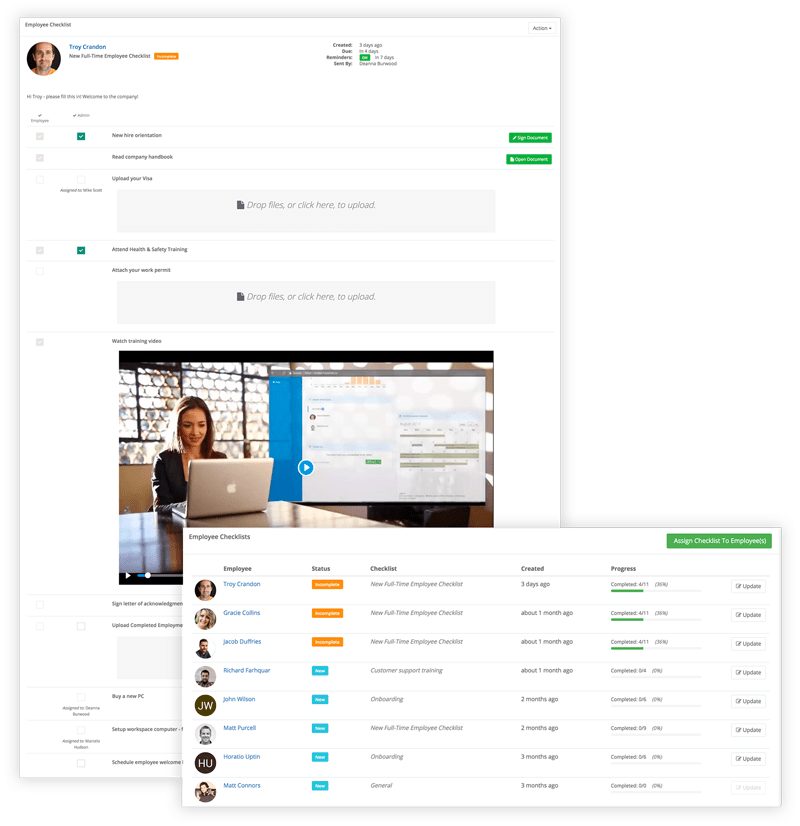 Onboarding Checklists
Set up checklists for onboarding, off-boarding, training or anything else - all within our employee management software.
Create a simple list of items for employees to check off (without an avalanche of paperwork!)
One place for employees to access materials to read, documents to sign, documents to upload, videos to watch, and more
Assign tasks to other team members (eg IT, HR, managers, etc)
Recruitment & Applicant Tracking
No need for a separate ATS, our employee management software includes recruitment tools that let you manage the flow of applicants.
Publish your jobs online through your own job portal (or push to job boards through our integrations)
Use a custom application form to speed up application screening
Use a Kanban style tracking system to easily move candidates across different stages of the application process
Bulk email candidates using your custom email templates
Invite other admins or even employees to be part of the selection panel
Use custom scorecards to evaluate your candidates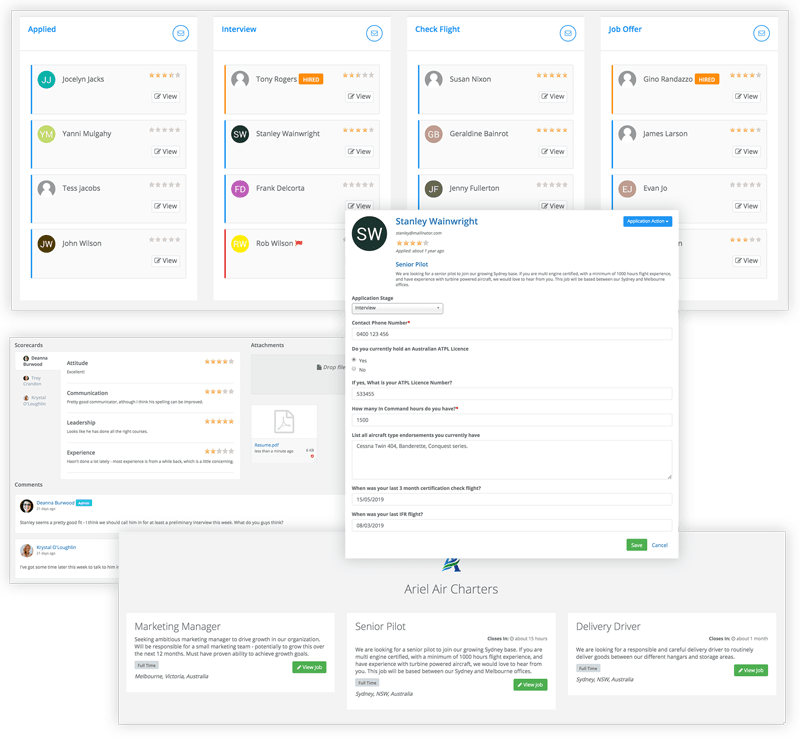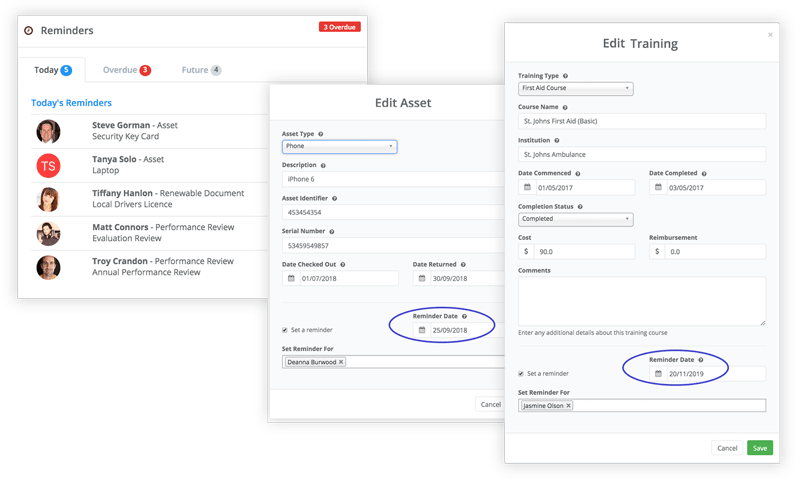 Reminders
Finally, an employee information system that ensures nothing falls through the cracks.
Email and in-app reminders for almost any part of your HR processes
Set reminders for performance reviews, documents that need renewing, job applications, leave approvals and almost anything else
Re-assign reminders to other admins, or to more than one admin at a time if needed
Employee Portal
When you use HR Partner as your employee management software, your team members can access everything they need via the selfservice portal.
The easiest way for employees to check their leave balances and submit leave requests
Access to the employee directory and org chart
Access the company document library, news and more
Allow employees to optionally manage and update their own profile details
Control what employees can see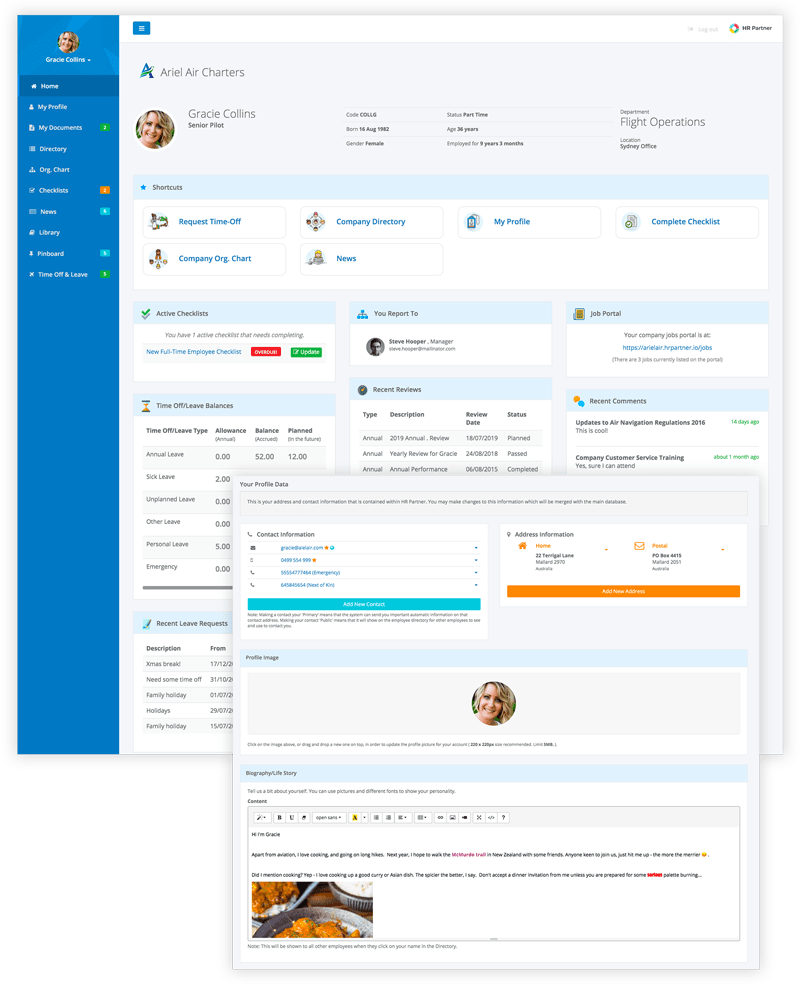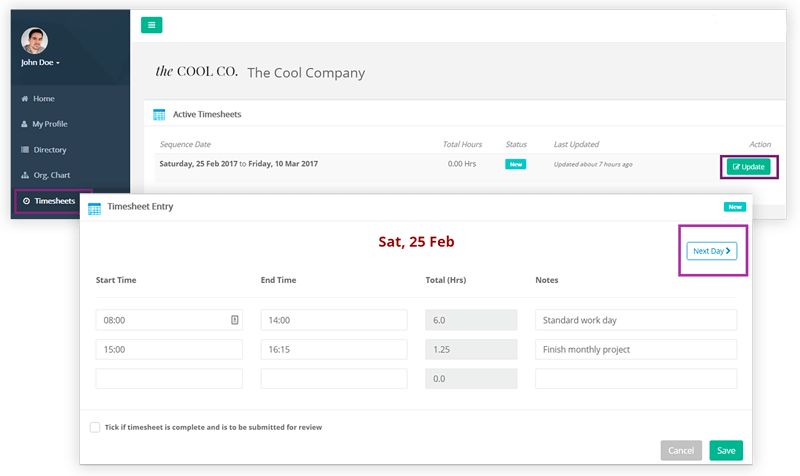 Time Sheets
Allow your employees to enter their time sheets with our employee management software.
Set up timesheets for each pay period for certain groups of employees
Automatically remind your employees to enter their data
Export to your favourite payroll system
Electronic Signatures
Integrated electronic signing to complete your HR processes - all within your employee management software.
Let your employees, job applicants, or even people outside your organization sign documents electronically
No need to print or scan - everything is online
Reduce paper usage, increase security, and streamline your processes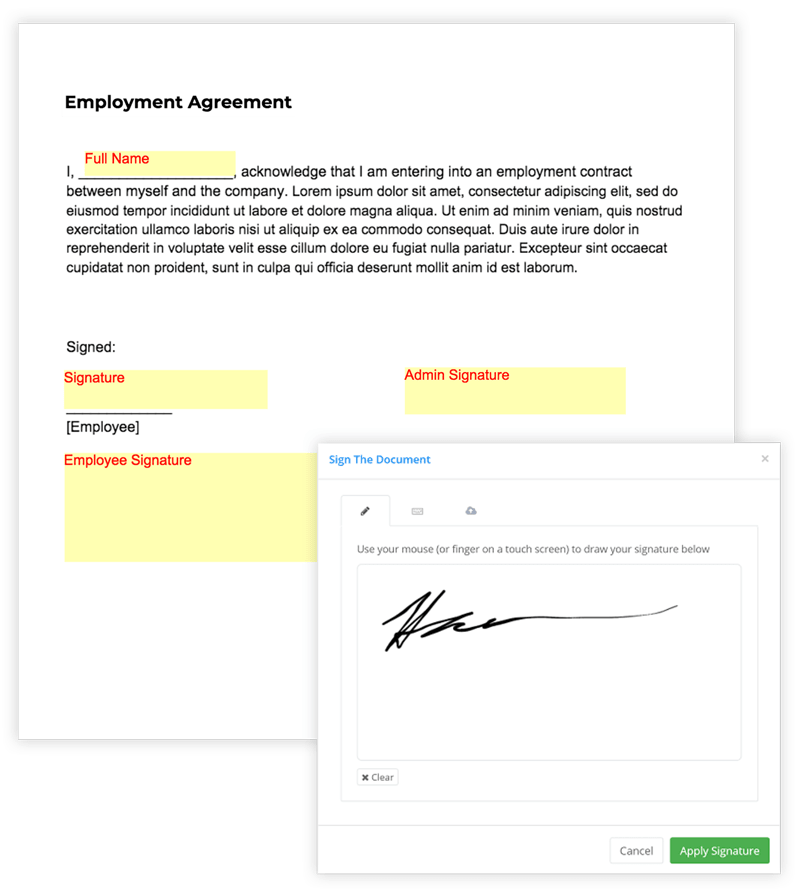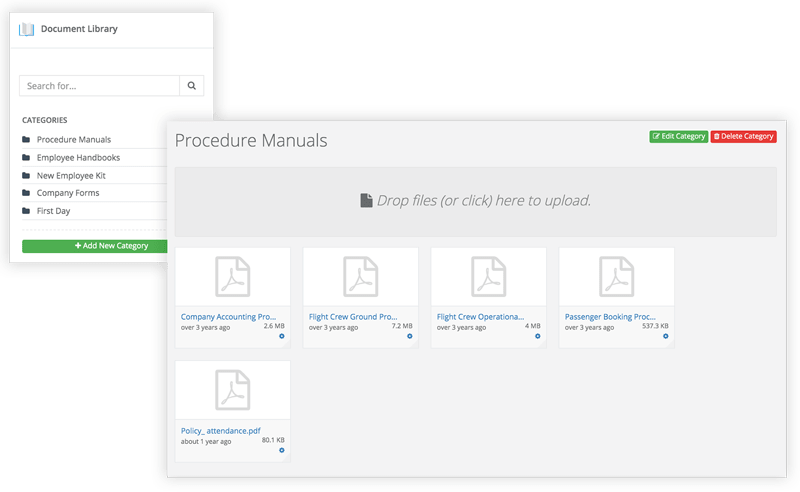 Company Library
Our employee management software also allows you to store all your company documents in one place for easy access.
Company processes, procedures, employee handbooks, training materials, company forms and anything else you need
Keep your documents organized in folders (with departmental level security access)
Let employees access the materials they need to download, read or sign
Listen to what our users say...

"HR Partner has been a great tool, especially for our PTO tracking processes. It's successfully removed the manual labor in tracking PTO for all our employees, streamlines the PTO request process, and keeps records of everything in one place - all in a user-friendly manner."