An HR Partner Customer Story...
Nivita - SDSN
"Our team was very happy with the change - it made things much easier for everyone"
Sustainable Development Solutions Network (or SDSN) is a global initiative for the United Nations. The organisation works to promote integrated approaches to implement the Sustainable Development Goals (SDGs) and the Paris Agreement on Climate Change, through education, research, policy analysis, and global cooperation.
The team at the SDSN office in Paris is small and lean, so while Nivita is employed as an accountant, she also provides many aspects of a Human Resources function. When she started in her role about 2 years ago, the organisation was using spreadsheets to calculate leave balances, and leave requests were made by employees completing forms, having them signed by their supervisor and then input to the spreadsheet. The system worked, but it was cumbersome and time-consuming.
Nivita wanted to eliminate manual work and automate the leave application process, and in her hunt for a system, she found HR Partner. Once they imported their data to HR Partner, they implemented the new process so that employees could log in to the employee portal and apply for their leave there, with approvals being directed to the appropriate people. Team members were very happy with the change - they were ready to learn something new and it was much easier for them. As Nivita says:
"The leave reports make payroll easy. HR Partner is very useful and the team have been very helpful."
They also use the time-sheets for their hourly staff (like interns) which has greatly simplified this process for both the employees and the payroll staff.
As SDSN is growing, they also started using the recruitment module of HR Partner for positing jobs and managing the selection process. They appreciate the fact that line managers can be assigned to be on the selection panel and they can define their own selection criteria. Once a candidate is successful, they use the onboarding checklists to ensure the new employee is properly set up and has all the information they need. Here, they like the fact that they can set some tasks as needing to be checked by an admin user, and some tasks can be assigned to others on the team (eg IT for setting up the employee's computer).
Later, the New York office of SDSN started using HR Partner as the system can accommodate different timezones and different leave policy rules. Both offices now use HR Partner as a complete HRIS to record employee positions, departments, assets, performance review reminders, contract renewals and more. Nivita says:
"HR Partner gives us one database for everything related to our employees. We're using much less paper now, and it's saving our team a lot of time."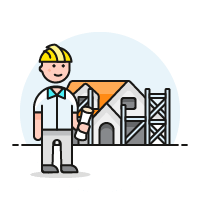 HR Partner Modules Used
Leave Requests & Approvals