An HR Partner Customer Story...
Angela Harris - RealGeeks
"HR Partner has successfully removed the manual labor in tracking PTO for all our employees."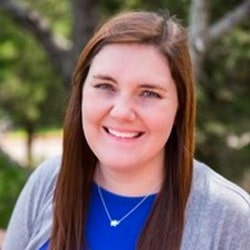 Real Geeks builds powerful, simple and easy-to-use software to help real estate professionals do more business. Real Geeks' robust website and CRM provides a diverse toolset to attract and convert high-quality leads.
Real Geeks' tools and internet marketing solutions include market reports, email autoresponders, unlimited landing pages, sold search, lead activity triggers, automated SMS, automated email drip, e-blasts, Facebook marketing tool, seller lead generation tool, action plans, and much more.
Real Geeks is an active player in the real estate community and hosts free monthly live streaming videos with successful Realtors on how to do more business! They are passionate about helping their clients and continue to innovate with product enhancements and other solutions specifically tailored to solve current industry challenges.
"HR Partner has been a great tool, especially for our PTO tracking processes. It's successfully removed the manual labor in tracking PTO for all our employees, streamlines the PTO request process, and keeps records of everything in one place - all in a user-friendly manner."
We love having a company like RealGeeks as one of our customers, because they are heavily involved in software development as well, and we can communicate with their team on a whole other level to discuss ways in which we can improve HR Partner. I think we currently hold the record for a new feature rollout with them, when one morning they asked for a new layout for a particular screen, and we coded, tested and rolled out the new screen within 20 minutes of them asking for it!
RealGeeks also use modern communication tools such as Slack, and while we had pretty good Slack integration before, we stepped it up a notch when they asked if they could approve or reject leave requests from their employees all within Slack (without having to log into HR Partner). Once again, we rolled out this feature within a month of being asked by them.
"We also love the integration with Slack! We heavily use Slack around our office and across departments, so integrations with that program are very helpful."
Angela also says;
"HR Partner has been an excellent, easy-to-use tool for both admins and employees. We've also had excellent customer service with support staff and gotten effective solutions efficiently!"
We really enjoy having RealGeeks in the HR Partner family, and we look forward to working with them into the future.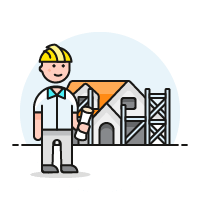 HR Partner Modules Used
Vacation Requests & Approvals