An HR Partner Customer Story...
Lonnie Jones - LocalSEOHelp
"HR Partner saves hundreds of hours of administrative work, and makes employees happier"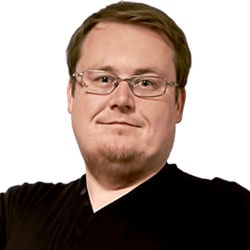 Lonnie Jones founded LocalSEOHelp 11 years ago to help local businesses get found online and move up the search rankings. His company has a proven track record in helping clients throughout the United States add revenue to their bottom line. As they've grown, the team at LocalSEOHelp has also expanded and currently includes 15 team members. They now have content writers, outreach experts, technical advisors, programmers, marketing consultants, SEO specialists and more - spread across four different countries!
With the administration of employee management becoming more onerous, Lonnie first moved to an HR software system called Centreli. However, he quickly found that its functionality was limited and went back to the original research he had done when looking for an HR system. His new general manager, Dehydra Bojórquez, was also a driver in getting a proper system in place. She was accustomed to having easily accessible records and policies on hand. Lonnie remembered loving HR Partner's simple user-interface and when he checked the features again, it included everything they were looking for.
As Lonnie explained; "Previously, we weren't able to define different holidays by location - which was a problem for us as our employees are spread across different countries. Public holidays would sneak up on us and we wouldn't realize that part of the team would be away."
Lonnie and Dehydra now use HR Partner to store all employee records and employee notes in a centralized location, and for managing time-off requests and accruals.
Dehydra explains how important it is to have a system that is easy to use for everyone. "Our employees use HR Partner to request time off and it's really easy for them. Our old software was harder to use, so leave requests weren't entered, and it was really difficult for us to remember when someone would be taking time off. With HR Partner, it's great to have everything related to our team members in one place."
Using HR Partner, all the public holidays for each location are taken into account and show clearly on the Company Calendar. The team at LocalSEOHelp are also using the Company Library to house some important documents that team members need to access, although they plan to add more here with time.
Lonnie says; "Although Human Resources may not seem like a key part in a small business, it's critical to have these things in place. A system like HR Partner makes things more efficient and it helps show our employees that we appreciate them, which will hopefully mean that they stick around longer and do better work overall. Our employees know that we're paying attention and we take them seriously now."
He reflects for a moment, and then continues; "There is another layer as well: accountability. Our HR systems create an ecosystem of accountability and efficiency, and HR Partner has been the hub for that accountability. In many cases, HR Partner was the instigator for us creating official policies and documentation. It adds to the overall professionalism of the company and also to the efficiency."
Dehydra agrees, adding; "Before, it was harder to manage time off and manage vacation days. It wasn't organized based on our policies. Implementing HR Partner has helped us organize our policies and then organize the data to support the policies. We can now see everything going on with our remote teams and we're at the point where we can manage things easily and focus on other projects."
Lonnie believes that even small businesses should take a moment to put a proper HR system in place. As he says; "Just do it. The hardest part was starting it up, but in the grand scheme of things, it has helped our efficiency and makes our employees happier. We are able to track leave and time off easily and have many other areas of the system to grow into over the course of time."
Although LocalSEOHelp has only been using the software for about a year, Lonnie states confidently that; "Using HR Partner saves us hundreds of hours of administrative work, and makes our employees happier."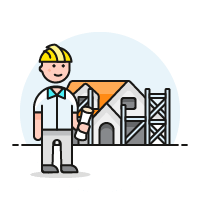 HR Partner Modules Used
Leave Requests & Approvals