An HR Partner Customer Story...
Amy Graham - Limcora
"HR admin at Limcora is now much easier and quicker as we no longer require our employees to call into the office just to sign paperwork."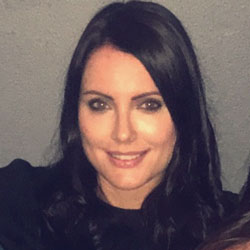 Limcora Pty Ltd is a Plumbing & Drainage company located in the Hawkesbury region, near Sydney. They employ around 70 people in a diverse range of roles, including plumbers (both apprentices and fully qualified tradesman), specialist contractors, plumbing supervisors, drainers, gasfitters, metal fascia and gutter fitters, excavator and bobcat operators, solar hot water specialists and administration staff.
Founded way back in 1977 as a small family business, it has grown to be one of the premier residential and commercial plumbing and drainage specialists in the area. The business is still run by, and employs family members across generations (a fact that is very exciting to us here at HR Partner as we are a family business too).
Limcora's busy crew complete over 1200 residential and commercial jobs per year, and they have an unprecedented 70% repeat customer rate as a result of their commitment to good service and professionalism. Their web site is full of positive customer testimonials to back this up, and I strongly recommend that you take a look at their blog site to see why they are "more than just poo movers"!
We are very proud to have a company like Limcora choose HR Partner to help manage their employees. One of the main reasons for implementing our system was to keep track of the various increments and level increases for their young apprentices. Rules and regulations in Australia are very strict about how apprentices are managed and progress through their career path, and a missed anniversary or increment can have serious consequences with relevant authorities. This is why HR Partner's comprehensive reminder system, which can be monitored by multiple admin staff members, goes a long way to ensuring nothing gets missed.
As Amy herself says;
"HR Partner has been a wonderful tool for Limcora. Uploading staff documents is super easy and takes no time at all."
Apprentices also come with a lot of compliance paperwork and training requirements - all of which can also be stored within HR Partner so that there is only one place that the team needs to go to in order to get important documentation. Lately, Limcora have also been using the Asset tracking system within HR Partner to keep track of the company uniforms that are loaned out to staff.
We like to think that our dedication to customer satisfaction matches that of Limcora, and when Amy, the HR Manager of the company was first evaluating our system, she mentioned that she used MYOB for their payroll system and would like to have employee leave balances imported into the system so staff could keep an eye on their own holiday time. We didn't have a MYOB import at the time, but we quickly built a feature to import the MYOB leave report PDF into HR Partner for a seamless update experience. Just one of the many ways that we like to go the extra distance to keep our customers happy.
We appreciate what Amy had to say about our support;
"The support we receive from the friendly HR Partner team is super responsive and they are always willing to go that extra mile for us to ensure HR Partner is the very best HR tool for Limcora."
We are excited to see how Limcora grows in the future, and we would like to thank them for being part of our HR Partner family.