An HR Partner Customer Story...
Sally Johnson - Philspace
"I feel confident knowing that nothing can fall through the cracks"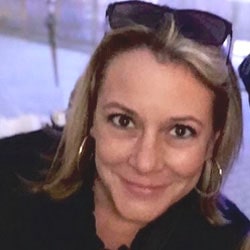 Philspace is a family-run business in the UK that operates a fleet of over 1,700 temporary and portable accommodation units for work sites. With over 54 years of business experience and drivers that have been trained to the latest industry standards, Philspace has become one of the leading suppliers in its field. A key to this, has been their focus on employee satisfaction and they are proud of the tenure length of their employees (one is soon to celebrate his 20 year work anniversary!)
Sally Johnson is also one of Philspace's long-standing team members, having been at the company in operations and HR roles for 12 years now. Many years ago, she helped Philspace move the employee data to Sage HR, but in recent times, she realised it was becoming increasingly "antiquated and didn't do everything we needed it to," so she started researching other alternatives. Being a small company, Sally was specifically looking for low cost HR software - and that's when she came across HR Partner. Instantly, she liked the look and feel of the interface and knew her team would find it more intuitive.
"HR Partner interface is easy and self-explanatory - which is important as our team are not all IT experts, I really like how it looks too!"
Philspace has now been using HR Partner for the last year and Sally loves that their employee data and files are being managed properly. In fact, she says that "we're using our filing cabinets less and less" - which has to be good for the environment!
"HR Partner saves me a lot of time as everything is in one place. We love the reminders for everything and I feel confident knowing that nothing can fall through the cracks now."
As well as core employee records, Philspace uses the onboarding module when new staff start, the internal notes against employee records, and the leave requests. She says the team really likes it that they can easily access the leave calendar to see who is away and when, as well as access their leave balances. They also use the company library so that employees can easily access documents such as; company forms, meeting notes, health and safety information, the employee handbook, procedure manuals and more.
"Using a system like this empowers our team to do things for themselves. They don't feel reliant on me, and it lightens my workload."
When we asked what Sally's advice would be for other small-medium businesses, she said; "Having everything in one place was really the main reason we started with HR Partner. But there are so many other things that we didn't realise we needed - like the recruitment module, electronic signatures, the birthday and work anniversary reminders, the accessible employee directory - with photos, and more. HR Partner's support has been unbelievable and it's very reasonably priced. We're massive fans and we'd encourage other small businesses to try it out because whether you have 20 staff or 250, keeping everything organised without a tool like this is almost impossible!"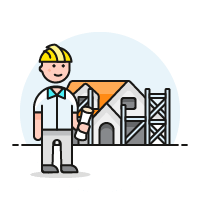 HR Partner Modules Used
Leave Requests & Approvals