An HR Partner Customer Story...
Kate Reum - Solar Reviews
"HR Partner has taken a lot off my plate!"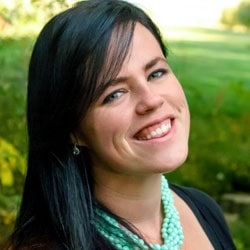 SolarReviews is known as the Yelp or Angies List for the solar panel industry, but when Kate started there 5 years ago, she was only one of four employees in America. Her initial role was focused on sales and account management, but as the business grew dramatically, Kate found herself responsible for office management, accounts and HR. She describes herself as a "Jill of all trades" - and doesn't every small business need one of those!
In the beginning, managing the HR and office administration was not a big deal as the company was small, but once Solar Reviews started adding satellite offices and remote employees, Kate realized things were getting out of control. As she says;
"I was getting constant questions about employees' leave asking 'where am I at, what do I have available'. Managing all the leave requests was taking up a lot of my time. As the number of staff grew, we realized we had employee records and files in multiple places. There was no single source of control, no easy way to make files available to the right people, and there was no real HR plan or process in place."
So when Kate's manager recommended that they try using HR Partner, she jumped at the idea. They had already tried one other system, but something about it didn't quite fit their processes. However, when Kate started using HR Partner, she says; "it felt intuitive right away".
Kate was quickly able to get set up and organize all the employee data. She was especially glad to eliminate the spreadsheets and whiteboards they had used for managing time off and a variety of other things.
The team was happy to have a proper system as well. She says there was a resounding expression of 'it's about time!' when they were introduced to HR Partner. Kate sent out invitations to join the employee portal and linked to a video online. She admits that when she sent out a request for everyone to sign the new employee handbook, there was a feeling of "oh we're going corporate", but quickly that mood changed to "a sign that the company was growing and taking things seriously".
Kate says that the biggest difference since using HR Partner has been the peace of mind. For years, she was worried about different liabilities and knew they needed to cover their bases. Now she is sure that everything is being taken care of.
"HR Partner has taken a lot off my plate. There are a lot fewer things that I have to micromanage and I know we're not exposed to making mistakes."
The team is happy too as they can now see at a glance who is on leave at any time and access their leave balances. The executives that travel can access everything from their phones or wherever they might be.
Kate concluded by saying;
"My personal peace of mind has increased dramatically since using HR Partner. It's really been a godsend - especially when we bring on new people remotely. Quite simply, everyone has access to everything they need. It actually caught me by surprise how much time and headspace the day-to-day HR was taking up. Now I have more time and mental energy for other projects."