An HR Partner Customer Story...
Caley Staveley, Outerdawn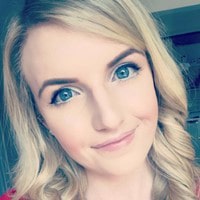 When Caley was hired as employee #1 at Outerdawn, a company focused on creating mobile apps and computer games, her primary task was to hire a team and set up systems in the company for growth. As she says, this made for an "interesting first year!". She dove in and initially built the team to 8 people, and at that stage says; "we did everything manually". Around this point, she realized the need to improve efficiencies. As Caley was managing the office with a very broad role, she didn't have time to be constantly going in and out of emails and spreadsheets to update leave balances. "We needed a more efficient process and to have one central place for everything."
Initially, they started with BambooHR, but Caley found that it wasn't as user-friendly as she'd hoped and it also didn't suit their leave setup well. As she says, "employee leave is very important to everyone - we didn't want to get anything wrong in this area! Everyone wants easy access to see exactly how much leave they have and how much they've used."
After some searching, Caley discovered HR Partner and says she noticed that "HR Partner's UI is really good - extremely clean, clear and understandable. I thought, 'if I can use it this easily, our team will like it!'" Outerdawn soon switched to HR Partner and Caley says she was really pleased that they could do the setup themselves and configure everything without having to wait for another party to do this.
Six years on from when they began, Outerdawn now has 28 employees and is known for creating three popular games; Mana Monsters, Grimguard Tactics, and Goblins of Elderstone. They use the HR Partner
integration with Xero
to manage leave requests, leave approvals, and keep everyone's balances in sync and up to date. She likes the way that leave requests can go to a specific manager and she's no longer needing to be at the centre of everything. "It's empowering for our leaders to manage their own team member's leave approvals, which is really important for us as we grow."
For Outerdawn, the simplicity of having all employee information in one place is a big benefit. "We love the employee directory - the ability to have all the contacts, next of kin information, and emergency phone numbers in one place has been really good." Some of these functions may seem simple, but they're really the hygiene factors necessary for building a great culture.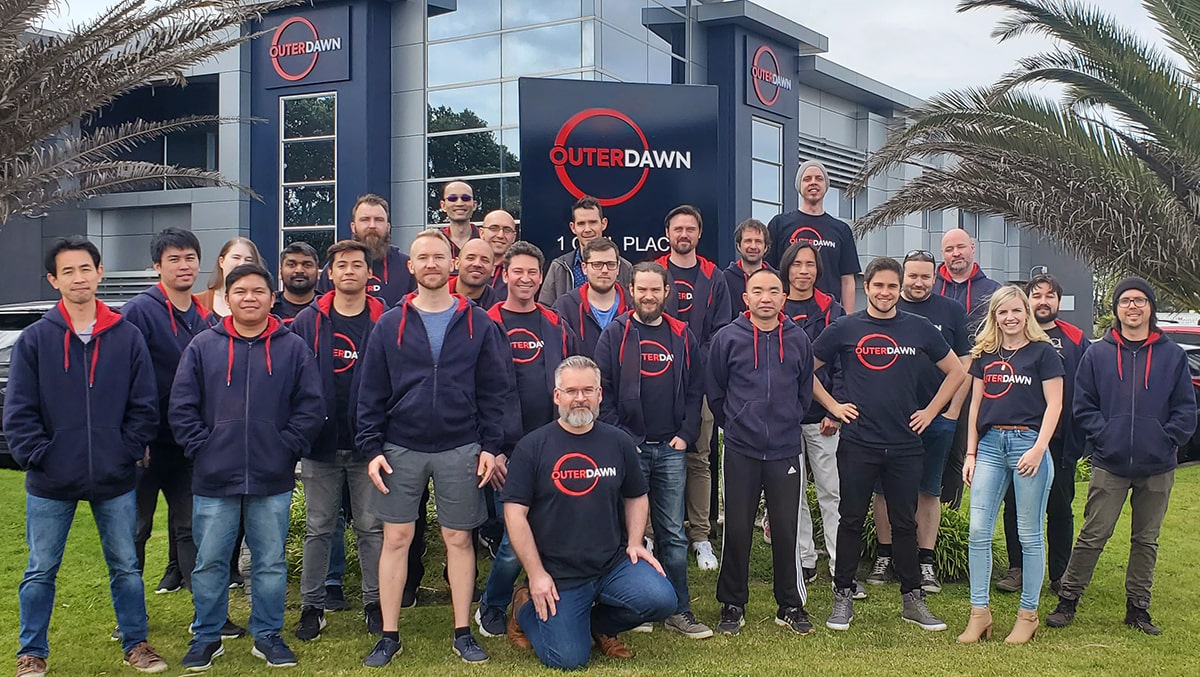 In fact for Outerdawn, a strong employee culture is extremely important as the best outcomes come when developers and designers synergize and collaborate together easily. Caley says that it can sometimes be tricky to get the balance of employee activities right as their team is comprised of a mixture of personalities, with some being more introverted and others more extroverted. However, she's found that they all have something in common, and that is that "everyone loves to play games, so almost all of our culture building stems around that". Caley says they have events involving board games, online games, social outings with escape rooms, theme parks, zoo trips and more. They also do 'show and tell' sessions every two weeks where someone presents something they're working on.
Outerdawn's values are evident in their recruiting processes as well. This area is actually quite challenging as the talent pool in this industry is only about 500 people in New Zealand. Often they recruit internationally, but for the time being, the Covid Pandemic has meant that's not possible and has cut off the candidate pool.
When recruiting new team members, Caley explains that personality fit is really important, and in fact, they have a specific interview they call 'the personality / character interview'. Here, they'll bring in more team members and each take turns asking questions to see how well the candidate would fit in. This is generally focused on interests and creates a broad ranging discussion that usually ends with everyone laughing and having a good time together. This generally comes after the 'technical interview' which is focussed on skills and competencies.
Caley says; "At Outerdawn, it's really important for people to be comfortable being themselves, and to enjoy working together. In bigger companies, employees can feel like a cog in a machine, but here, we want everyone to feel like they play a vital role in the company, and that they are not alone. If someone has good skills, but they're not a team player or have a negative attitude, it won't work."
For such a people-focused organization, Caley says that "HR Partner has become the backbone of our people management. It provides us with a great platform and a central hub for all employee information. We know there's a lot more we could do with it as we grow as well!"
*************
After we showed a draft of this case study to Caley, she came back with one last addition; "The customer service at HR Partner is excellent, truly one of the best. My requests, emails or feedback are always answered so promptly! I think one of the best 'features' about HRP is how quick the response time is!"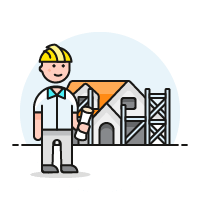 HR Partner Modules Used
Employee Birthdays & Anniversaries