An HR Partner Customer Story...
Donna Smith - Bligh Tanner
"HR Partner is freeing up my headspace and time."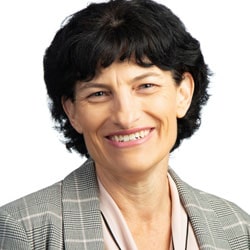 When Donna Smith was brought into the engineering firm, Bligh Tanner, her mandate was to get the HR processes in order to help this fast-growing organisation stay on top of everything.
Bligh Tanner is a structural, civil, environmental and water engineering consultancy firm, distinguished by its high level of expertise and personalised service. Over the last 26 years, they have been responsible for some incredibly innovative and complex engineering projects, from multimillion-dollar structures, through to world-leading integrated water management systems. The firm has been growing strongly and added 17 people to its team in the last year alone.
Within just a few months of joining, Donna realised that two things were causing major inefficiencies; payroll was taking way too long to prepare due to the double-entry of leave from their non-integrated job system, and the tracking of memberships was no longer efficient or reliable.
In a company full of engineers, there are lots of renewals of memberships and associations to keep on top of (eg Engineering Australia, the Water Board Association, plus drivers licenses, first-aid qualifications etc). Some of their 50+ staff have 2-3 of these, but others might have 10-12. This meant that the spreadsheets that had been doing the job when the business was smaller, were no longer suitable.
As the company had grown, keeping on top of everything had become a mammoth task as usually renewal reminders would be emailed directly to the employee, but these would often be buried in the flow of everyday work. Of course, this sometimes resulted in urgent realisations that something might have lapsed and sometimes even incurred extra fees.
Donna was also acutely aware that Bligh Tanner's ISO Certification required that renewable documents are handled in an appropriate manner and much of the company's work relied on this certification (eg government projects). She says;
"We needed a system that would put security around our processes so that we could feel confident that nothing was falling through the cracks."
To improve the efficiency of preparing payroll, Donna also wanted an HR system that would integrate with Xero to allow employee leave requests and tracking to be streamlined.
After trying out 3 or 4 different HR systems, Donna found that HR Partner best suited their needs. Donna remembers;
"I found HR Partner easy to use and very user-friendly. I liked that I was able to have a demo and try the software for myself. Some companies don't let you do that. I knew that if I was going to be able to explain it to our five directors, I needed to fiddle and really see how it would work for us."
Donna told us she particularly liked the ability to set permission levels at a granular level. For example, their administration people need access to renewable documents, but not to salaries and performance reviews. She organised a meeting and gave the business directors a tour of the system. They were thrilled and could see the benefits immediately.
Once she had the go-ahead and started entering some basic data, Donna started running internal training sessions. Initially, there was some reluctance to learn "yet another system", but Donna says once employees saw how easy it was and how it would actually save them time, they loved it.
"My goal is to be paperless within a year, and with HR Partner, I'm confident we'll get there."
This was the first company-wide change that Donna put in place and she told us that it really made her look good, and has helped her gain respect when she was new in the company.
"Before we started using HR Partner, finding information internally was difficult - actually it was an enormous amount of work. Now, we're seeing that things just happen. There's less need to chase people down as we collect all the documents upfront and they're all in one place."
"Most of all, HR Partner is freeing up my headspace and time. I feel much more confident knowing that everything is correct from a QA point of view and that memberships are taken care of."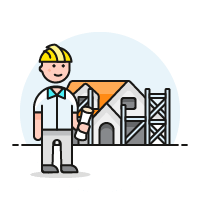 HR Partner Modules Used
Leave Requests & Approvals